Nimokshaa Pre School & Sportena Academy jointly brings you the ultimate DKC'20 – Digital Keyboard Competition for school children.
The competition is open for boys and girls.
Category : Age 5 to 11 Yrs. / Age 12 to 17 Yrs.
Topic : Cine song only in any language.
Top 3 winners will get Cash Prizes & All participants will be Awarded with e- certificate.
For details: 93808 69045 / 87783 94729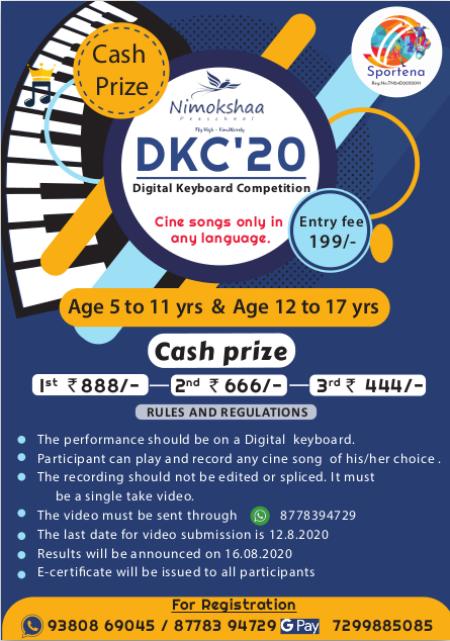 DKC'20 – Digital Keyboard Competition for School Children