Beatz – Season 2, presented by Satz Dance Studio is the second season of our freestyle dance competition for kids.
Powered by JOD Events, this event is a fund raiser for poor kids education and will be conducted as an on-line competition.
Rules: Registered participants will have to submit their entries in the WhatsApp group which will be created on 10th August 2020.
Dance Video should be of 1.5 minutes and has to be shot in horizontal mode. (Preferably HD)
To register, payment has to be made to the google pay number 9444974710.
Last Date for registration- 05 August '20.
Results will be announced by celebrity judges on 15th August '20.
E-certificate will be issued to all participants along with exciting prizes.
For further details, connect on +91 9444 974710
Promo on YouTube: https://youtu.be/dIhklD8mFNI
For further details, feel free to connect on 94449 74710.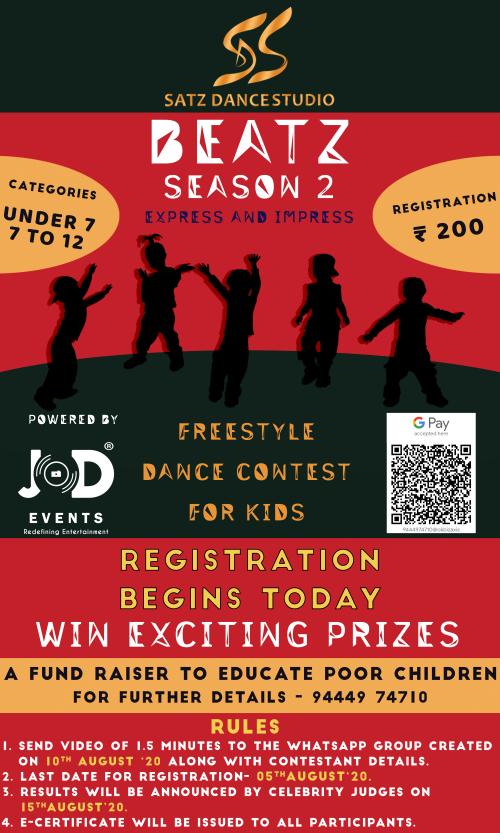 Beatz Season 2 – Online Dance Competition – A Fund raiser for poor kids Education