The Department of Visual Communication , Avichi College of Arts and Science, Virugambakkam, Chennai invite all plus two students to participate in the online Drawing Contest.
This Contest is aimed at students to display their skills and creativity in Drawing.
Eligibility :
*Students of Class +2 passing out in 2020 alone are eligible to participate in this contest and win exciting scholarships.
*Participants should select only one theme from the below list.
Themes :
1) Environmental Issues – Today and Tomorrow
2) My Dream College Campus
3) Science and Superstitions.

*All Participants of the contest will have a tuition fee concession while they are taking admissions in B.Sc Visual Communication Course at Avichi College of Arts and Science.
Register and Upload artwork using Link
https://forms.gle/PAWCejPXwbqcLfEz5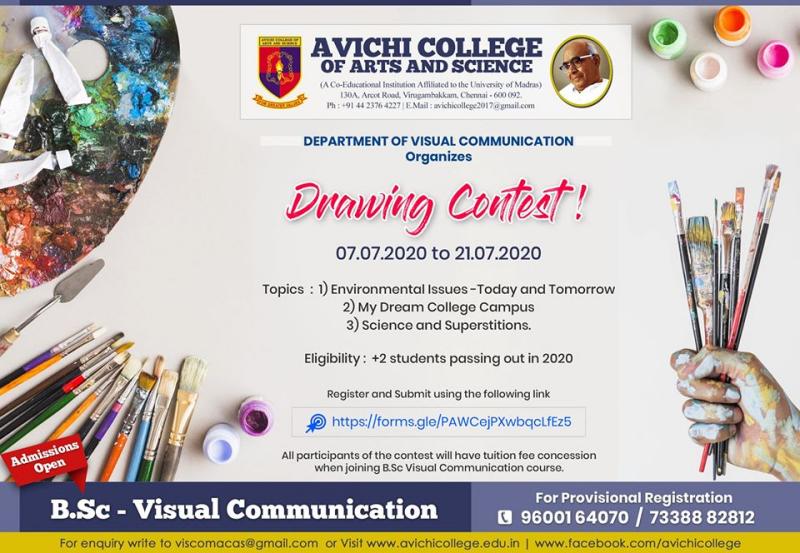 Avichi College of Arts and Science, Virugambakkam Online Drawing Contest for 12th Std passing out in 2020