ALPHA DANCE STUDIO Presents *BLAST 2020* Online Virtual Competition.
*ALPHA DANCE STUDIO* Presents *BLAST 2020* .UNDER 15 VIRTUAL COMPETITION FOR *WESTERN DANCE , CLASSICAL DANCE, YOGA, VOCAL & ART* .
*Cash prize for winners*
Contact – *8754507436*
LAST DATE FOR SUBMITTING THE VIDEO IS 24th JULY 2020 .
Contact 8754507436 to know about the registration details.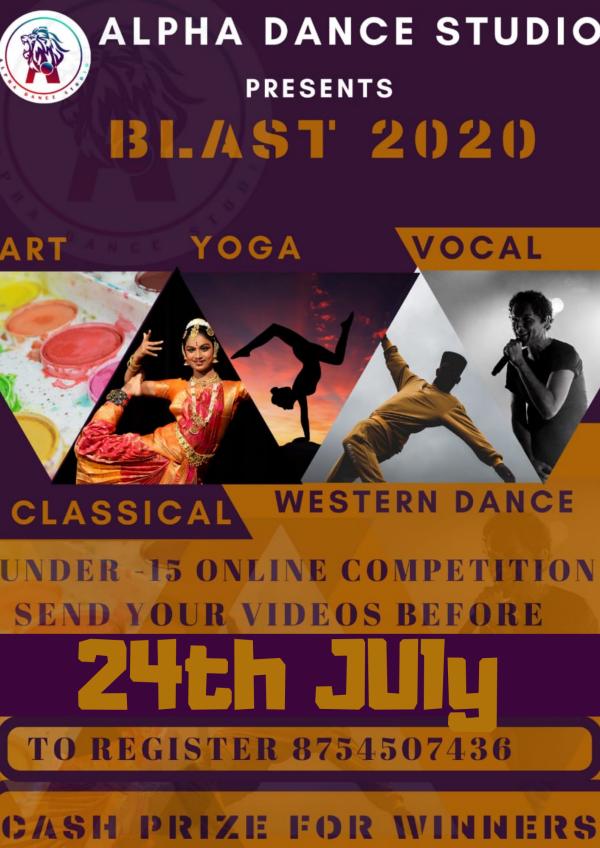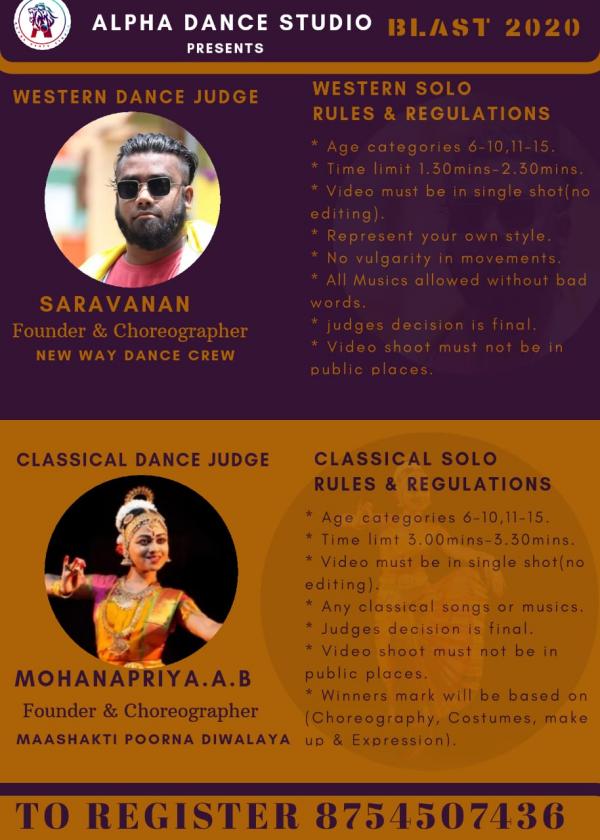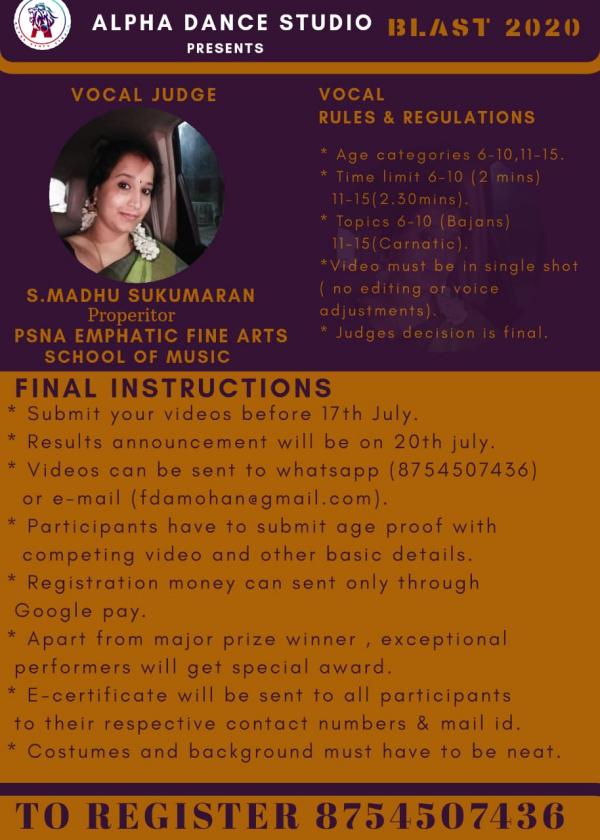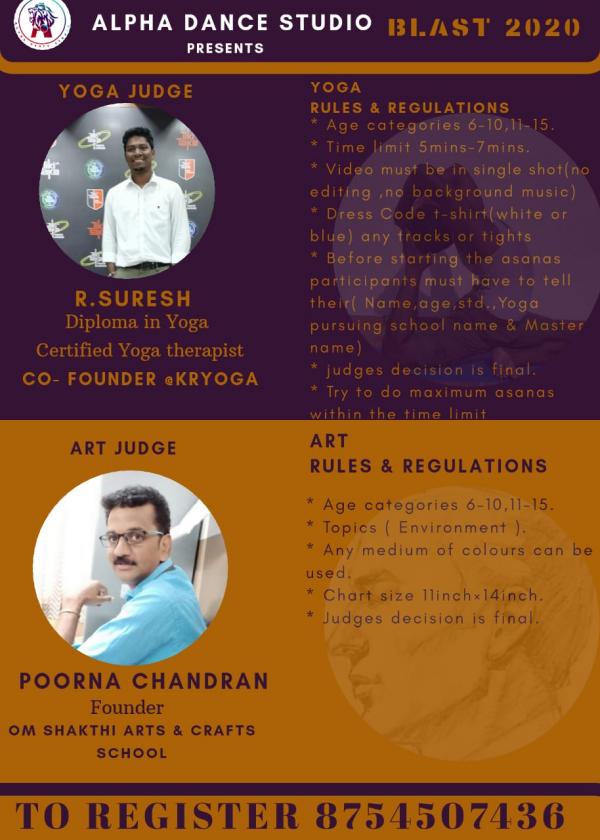 ALPHA DANCE STUDIO Presents *BLAST 2020* Online Virtual Competition