AASAN Shiners presents online ARTISHIP Event.
Draw a picture related to Friendship day and upload it on your Facebook wall by tagging @aasanshiners.
Age limit : 4 – 10 years
Last date : 2nd August 2020
Kids can draw freely so Participation is free.
Winners will be announced on our Facebook page on 3rd August.
For more details visit our Facebook page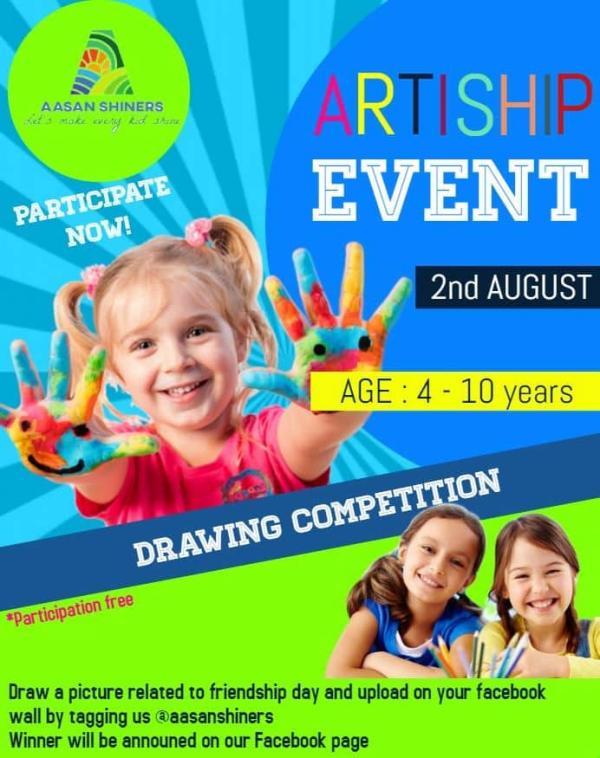 AASAN Shiners presents online ARTISHIP Event