Greeting from Twinkles Tantrums!
We are glad to announce the online Coloring Contest for the age group 3-6 yrs.
Coloring sheet will be sent over WhatsApp after registration.
You will have to take printout and let the child color it and send the video recording(mandatory) and the final coloring sheet to us.
WhatsApp +91 9962946148 with your child name and age.
Registration Fee: Rs.100 Gpay/Paytm
Last date for Registration: June 15, 2020
Last date for submission: June 17, 2020
Results announcement: June 20, 2020
Crayons/Color Pencils/Sketch/Oil Pastels can be used.
No craft materials/decoration materials to be used. If anything found to be used, the contestant will be disqualified.
Cash prize for first three places.
E-Certificate for all participants.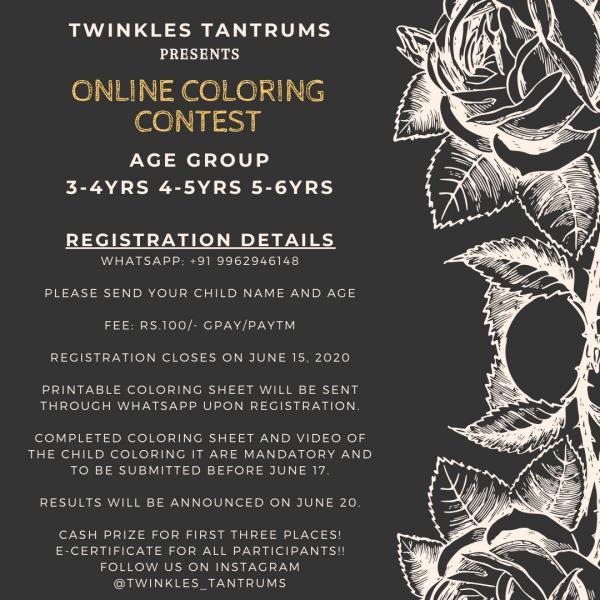 Twinkles Tantrums – Online Coloring Contest