Now experience the live course on trading and share marketing just at 200₹- , don't miss this life time opportunity!
COURSE DETAILS:
Course held on JUNE 5th
Timings: 11:00am to 1:00pm
Learn abt share marketing in two hours ….!!
Target audience:
Students (arts, engineering, management)
Business beginers , faculties, home maker etc ….
Course trainer,
Jeyaprakash
NSE & NISM approved trainer
Director- MCUBE academy
TO ENROLL CONTACT 98402 93116 / 98417 46660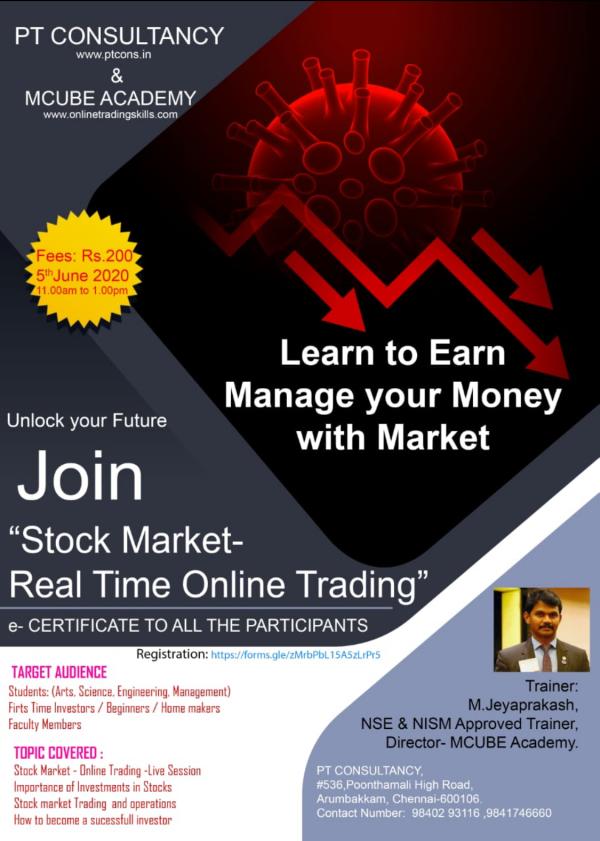 Trading and Share Marketing Course