Online painting competition
Starts from 8th June to 20th June 2020.
Groups:
Group A : 1st – 5th class.
Group B : 6th – 10th class.
Group C : 11th & 12th class.
Topics:
Group A – Save World from CORONA VIRUS.
Group B – Global affects due to Corona virus.
Group C – Acts to prevent from Covid-19.
Result will be announce in our official Facebook page (R&H CREATIVE SOLUTIONS) on 25th June 2020. (* like and follow our page for result and upcoming contest).
Prize: 1.Exiting prize for winner and runner
2.E-certificate will mailed to all winners and participants.
Registration fee is Rs.99/- Pay through Google pay – 7397244782.
Artist can send their paintings and details through email,
Email id is rahcreativesolutions@gmail.com
Also whats app us for any Query 860 801 5555 / 860 851 7777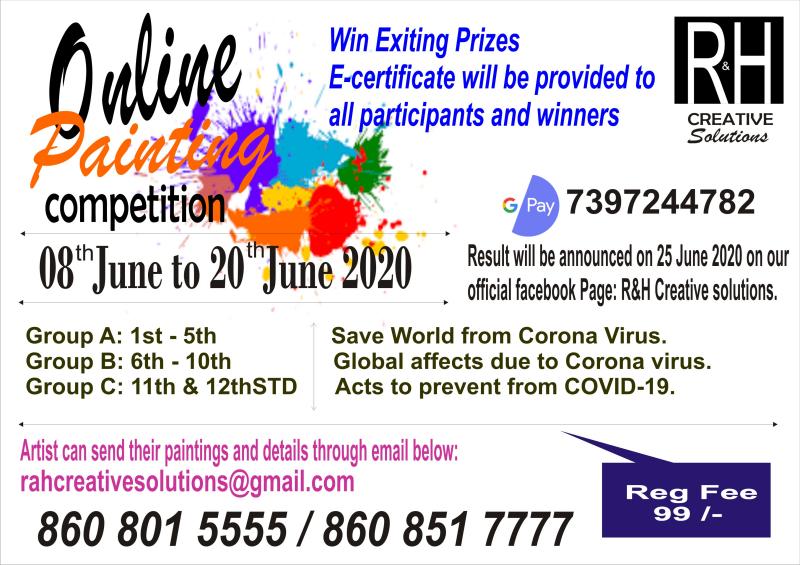 Online Painting Contest till 20th June 2020 by R&H Creative Solutions