SPELLY ONLINE SPEECH CONTEST.
TOPICS:
3-5TH – THE BEST VACATION I HAD WAS….
6-8TH – THE BEST DAY IN MY LIFE WAS….
9TH- IF TIME MACHINE WAS REAL……
DRAWINGS MUST BE SUBMITTED BEFORE JUNE 10TH which is the last date of submission.
TO ENROLL, CONTACT 8667017086
REGISTRATION FEE IS RS 50
PROCEDURE:
1) send a message to the above number with the kid's name and class.
2) google pay the number given by the contest head.
3)send the kid's speech video with his or her name and class.
4)wait for results till June 10th .
THAT'S IT , YOU ARE ENROLLED,
PDF copies of certificates will be issued via whatsapp.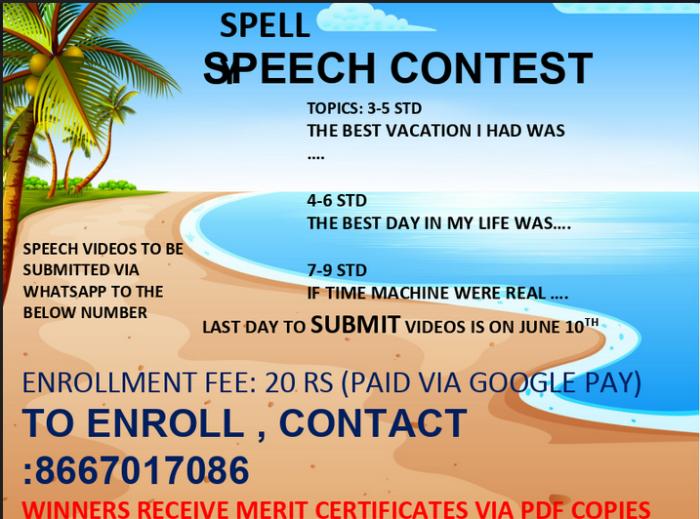 SPELLY ONLINE SPEECH CONTEST