The best way to improve your art skills in this lockdown..so PAINTING LEAGUE conducts online classes for art.
Hurry up!! Registration are going on…
Classes on June 7 and 8.
Registration fees: Rs 50/- per student
Registration can be done through Google forms link
*Registration link*
🏻
🏻
After the registration *payment details* will be sent to your registered mail id.
Take a *screenshot* of the payment and send to us through email.
*Google meeting ID* and *password* will be sent to your registered email ID.
Duration of the classes is *one hour* per day.
The best cooperating student will be awarded.
E – Certificate will be provided .
For more information about the classes please contact us or whatsapp to
*9952841683*
*Note : Participants should not share their meeting ID and password*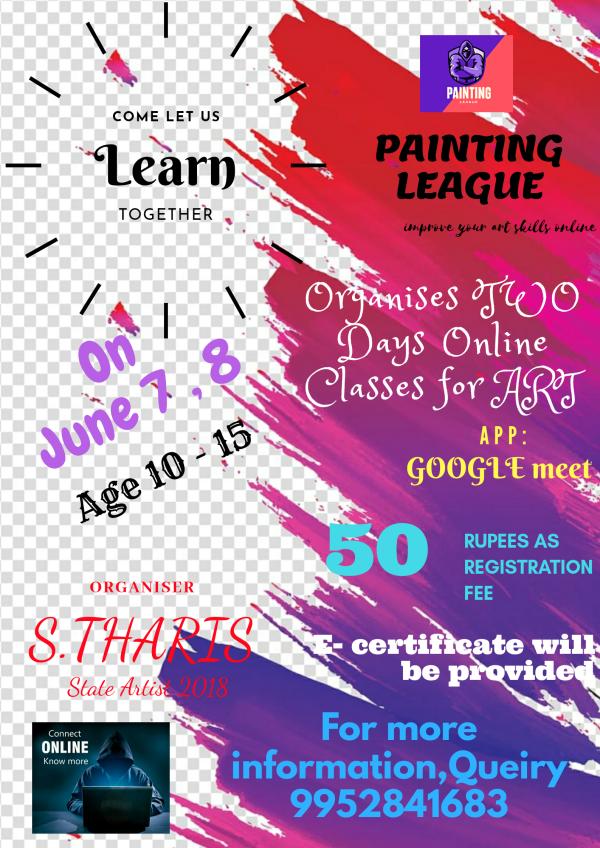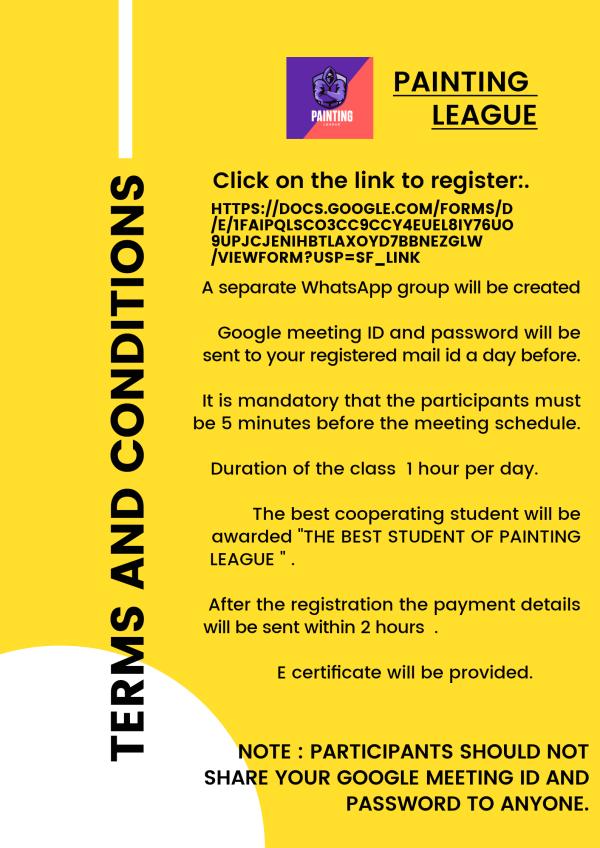 Painting League conducts 2 days Online Classes for Art