Quarantined with children? No physical activity for them? Want to channelize their energy and boredom???
Here is the answer: ONLINE UTKARSHA YOGA
For: 8+ up to 13 years
When: 15-17 May (Day 0 orientation on 14th)
6 to 8 PM
Where: At your sweet home
Workshop Highlights:
* Increased energy level & awareness
* Improved immunity
* Eliminates fear and anxiety
* Develop human Values & creativity
* Inculcating good habits
* Handle emotions & competition
Program content:
– Yoga, Meditation & breathing techniques
– Sudarshan Kriya ©️
– Thought-provoking wisdom
– Modules on life skills
– Fun activities & Games
Click to register: bit.ly/ouykn
For queries, contact: 9500150603
Engage your child this quarantine and bring out the best in them!
P.S. All sessions are through Zoom App.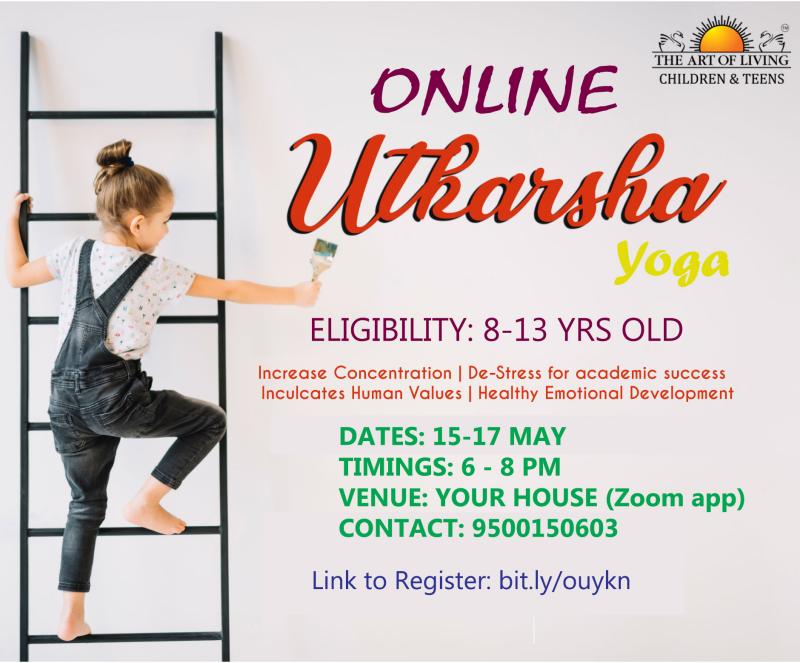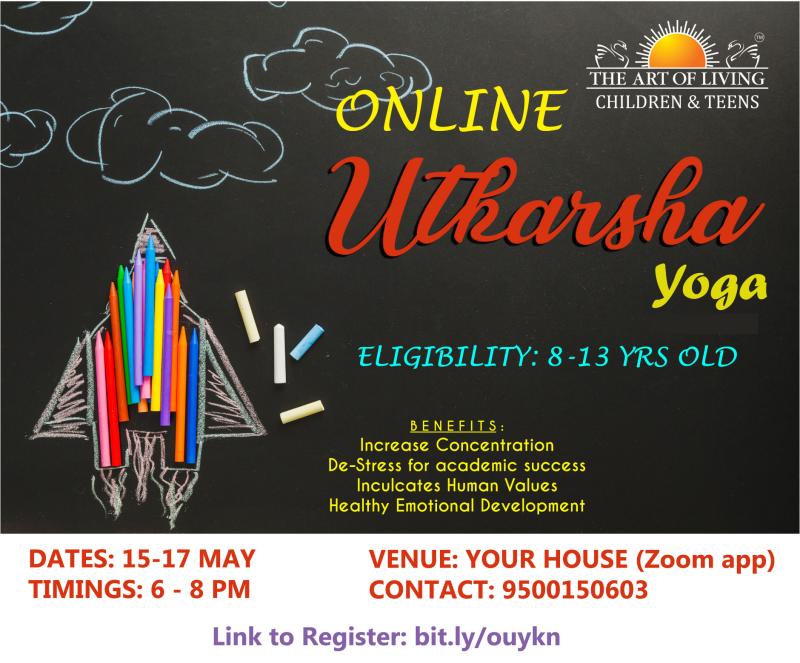 ONLINE UTKARSHA YOGA from May 15 to 17, 2020