FUN RIDE organizes online competitions:
*Mehanthi :*
1.Except Arabic designs.
2.Only for (adults )
3.Entry fee -₹.50
*Cooking without fire :*
1.we need dishes within a minute !!!
2.Dishes with good presentation.
3.we need one minute video.
4.How many dishes u can prepare within a minute?
5.Parents and children will also can participate
6.Entry fee-₹.100
*Dance :*
1.Free style
2.For childrens entry fee- ₹.120
3.For adults entry fee-₹.150
Note: record a video for 1 minute without editing.
*Drawing*
1.Topic: island (for children & adults)
2.Entry fee for childrens-₹.89
3.Entry fee for adults- ₹.129
# For all the competition registered person can only participate.
# Last date till *May 24*
# For contact : 7339398667/8270624915
# connect us with facebook page: Quize game
# connect us with Instagram page: @quize_gamee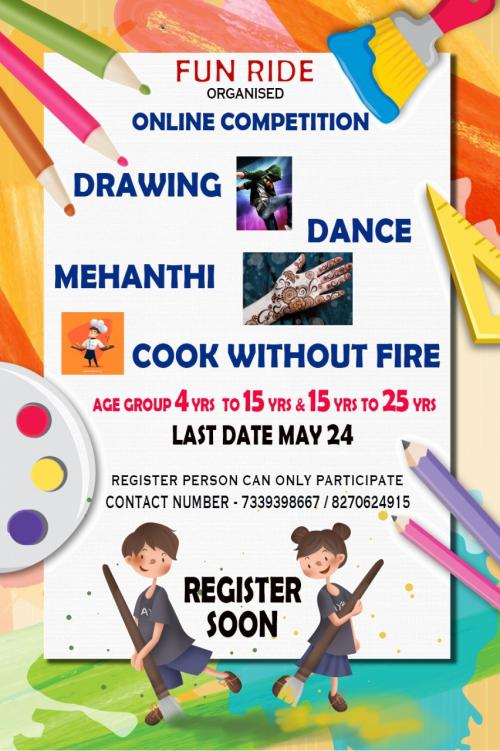 FUN RIDE organizes Online Competitions