The Chymera Company is hosting an online Art contest absolutely free, for kids aged 3 to 12 years old.
Top 3 winners will bag exciting Gifts worth Rs. 500/- . All eligible participants will receive a certificate of participation from The Chymera Company.
Theme : "Cleanliness and Hygiene"
Contest Duration : 28th March 2020 – 5th June 2020
Only Indian Residents are eligible to participate in this contest.
Contest results will be announced on or before 30th June 2020.
For further Queries, Contact :
WhatsApp : +91-9176176999 or +91-8870204999
Mail : chymeracreations16@gmail.com
Website : https://the-chymera-company.business.site/
Facebook : https://www.facebook.com/ChymeraAsh/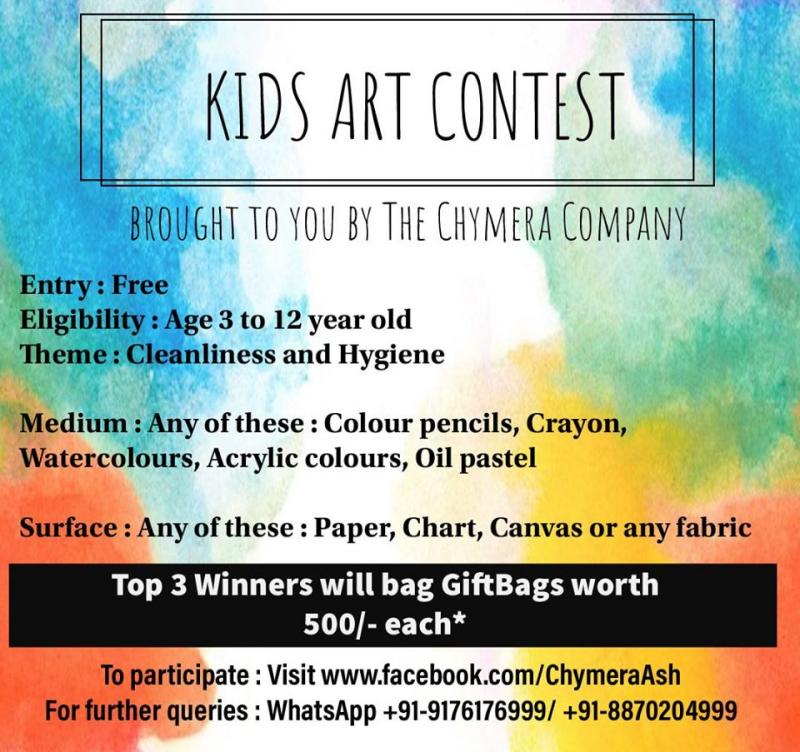 Chymera Company Online Art Contest