"The job of feet is walking, but their hobby is dancing."
Dance is a highly rewarding and worthwhile activity for students of all ages. A mere dance competition can help develop various fundamental skills such as self-confidence,self-esteem and a great way to build up an emotional resilience in a child that will be useful in the long term.
Skill Tree in association with Blaze Dance Studio takes pride in organizing 'Just Dance'-an online dance contest for students of age 5 to 13.
Click on the link https://forms.gle/eykhFs8JWn2e6PDw5 to fill the form.
For Terms & conditions see poster.
Late Date : May 28, 2020
Entry Fee : Rs 100/-
Contact:8838500794 for payment details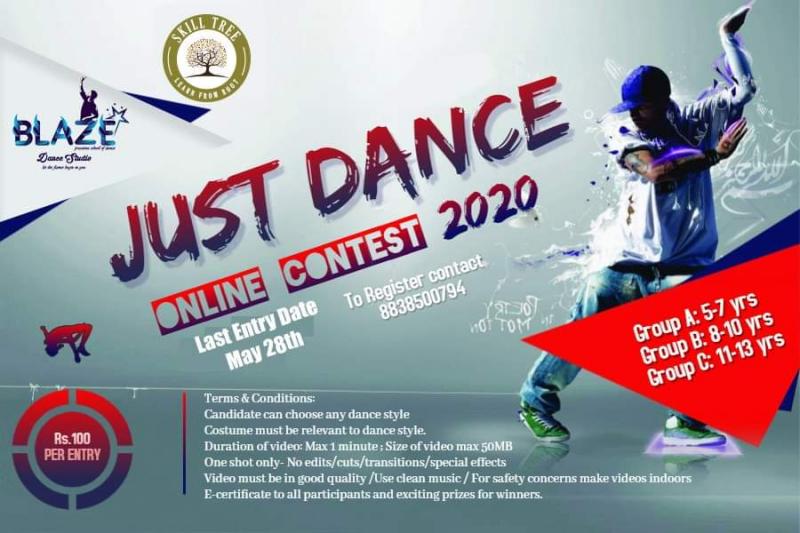 Blaze Dance Studio 'Just Dance'- An Online Dance Contest