Online Entries are open for "NATIONAL PRIDE AWARD" 2020. KCA Global Educational Pvt. Ltd. is organizing "NATIONAL PRIDE AWARD" 2020
for Group 1 (5 to 18 yrs) and
Group 2 (Above 18 yrs)
to encourage them and exploit opportunities with outstanding and exceptional achievements in various fields of academics, art and culture, sports, scholastic, innovation and technology and any special other achievement etc.
This Award will be selected on the basis of their merit,winner(1st,2nd,3rd), any scholarship awards, any national or international awards or any other achievement awards which deserves special recognition in their respective field.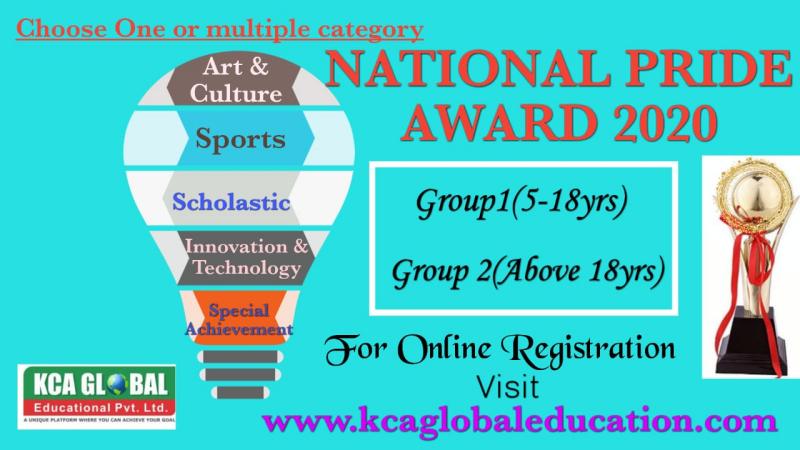 "NATIONAL PRIDE AWARD" 2020 by KCA Global Educational Pvt. Ltd.