Spelling Bee Competition : Get Ready to Succeed!
At NANNYKIDDIESWORLD on 15/02/20 ( Saturday)
It is a great way to generate interest in spelling and to motivate students to succeed!
Believe you can do it! All of your spelling bee practice will give you confidence to think clearly and spell correctly, despite the butterflies in your stomach.
All the very best kiddies!!!
Competition is yours !!!
Rock it !!!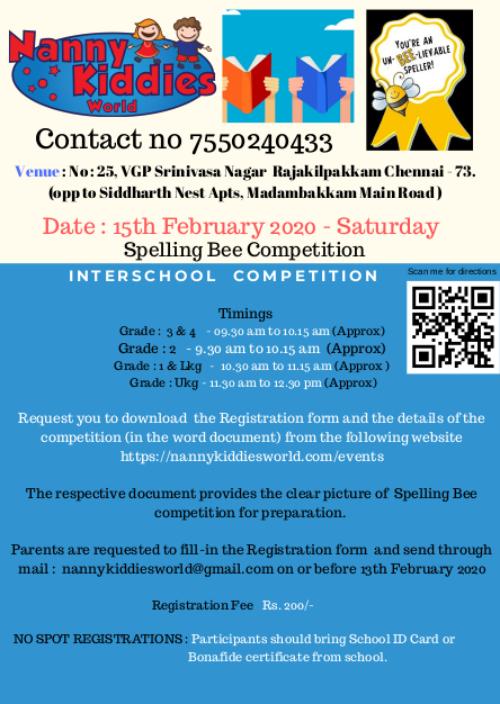 Spelling Bee Competition at NANNYKIDDIESWORLD on 15/02/2020