MMV trust is organising Summer camp for Kids in two batches in the months of April 2020 to May 2020.
For Kids we are conducting courses
1.Glass Painting
2. Warli Art
3.Sloka and Bhajan
4. Storytelling
5. Meditation
6. Dream Catcher making
7. Pot Painting
8. Jewelry Making
9. Bookmark Making
10. Handwriting
*All courses will be conducted inclusive of Kits And Certificate will be Provided*
"Let this Summer be Cherished and be Skilful"
We are conducting for Kids in two sessions .
Batch 1 starts from 22nd of April 2020 – 3rd May.
Batch 2 Starts from 5th May to 17th May
For Further Details , Contact:- 9600137870
Mail to:- manthravidya@gmail.com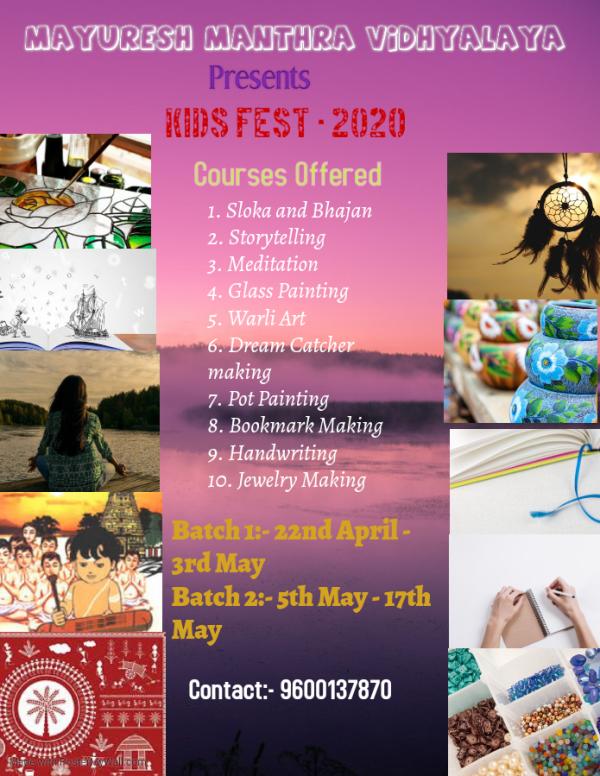 MMV Trust Summer Camp for Kids from April to May 2020