JaiGopal Vivekananda Vidyalaya Matric Hr Sec School, Anna Nagar LKG Admissions 2020-21. Registration will be ONLINE.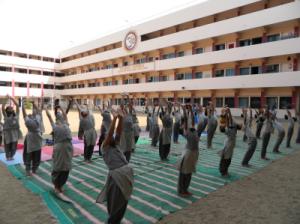 ONLINE Registration for Admission to LKG will be open from 20.02.2020 9.00 am to 21.02.2020, 4.00 pm. In the School Website : www.jgvvannanagar.org
Email id and Mobile Number is mandatory for filling the Registration Form.
Age Criteria: Children born between 01.06.2016 and 31.05.2017 only need to apply.
Complete Details at www.jgvvannanagar.org/view_event.php?id=98