Sparkling Stars Art of Carving Online Competition.
Fruit creation and vegetable carving ( mom d me / dad d me) video of making is must.
Rhymes r story telling can be in English/ Tamil/ Hindi
Any one fruit is enough for paper folding. Video of kids doing s must.
Judges decision is final. Three winners in each category. Certificate of hard copy will be provided for all through post.
Every best entries will be recognised.
Edited video of rhymes will be disqualified
Registration is accepted only after payment
For more details ping personally to WhatsApp number.
Fruit creation and vegetable carving will be judged based on creativity and presentation.
Take photos bright d perfect angle with name mentioned in photo.
Results will be announced on 23/01/2020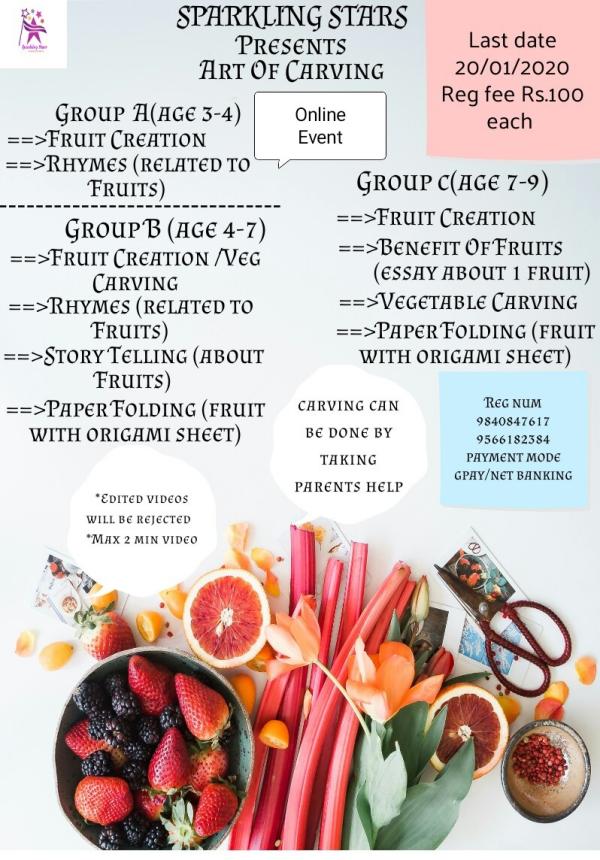 Sparkling Stars Art of Carving Online Competition