One of the best opportunities for a School students to express their dance in front of SANDEEP SUBRAMANIAN(SANDMAN) & SHILPA SOMANATHAN.
Participate in INTER SCHOOL ART & DANCE COMPETITION @CHARISMA 2020 Organized by BABA EVENTS.
Age from 8 years to 15 years.
For Drawing chart will be provided.
For craft, Craft Item will be provided.
Per event RS 150
Events:
-SOLO DANCE
-DUET DANCE
-GROUP DANCE
-DRAWING
-CRAFT
Venue: ADHIYAMAAN COLLEGE OF ENGINEERING –HOSUR
DATE: 23/2/2020
LAST DATE OF REGISTRATION: 16/2/2020
Contact: +91 7558191068 (SURESH EVENT MANAGER)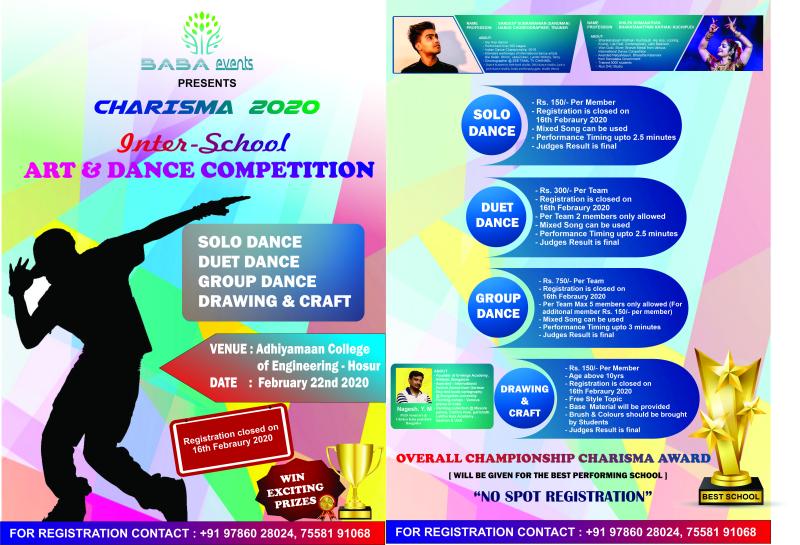 INTER SCHOOL ART & DANCE COMPETITION @CHARISMA 2020