Sri Sankara Senior Secondary School, Adyar LKG Admission 2020-21 Information.
Issue of Application Forms : 5th February to 10th February 2020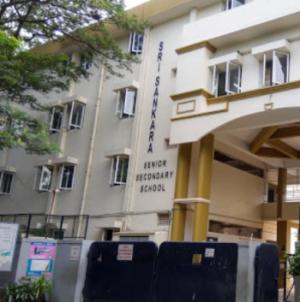 The L.K.G application forms will be issued on the above mentioned dates between 9.00 AM and 1.00 PM.
Eligibility Criteria: Child should have completed 3 years by 31st March 2020. Should reside within 3 Km radius of the school.
Address: Sri Sankara Senior Secondary School,9/21 Vasantha Press Road, Adyar, Chennai – 600 020, Tamil Nadu, India
Phone: +91-44-24912510
E-mail: school@sssa.in
Complete Details : http://www.srisankaraschools.org/seniorsecondary/about-us/admissions/