Never Such Innocence Competition 2019-20 "Impact of Conflict on Communities"
This year's theme is 'The Impact of Conflict on Communities'. Young people all across the world are invited to write a poem, speech, or song, or create a piece of art reflecting on how a conflict has or is affecting a community.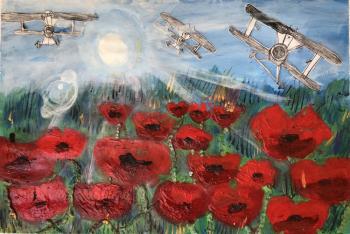 Exciting opportunity for children and young people aged 9-18! Never Such Innocence (NSI) is a UK-based international educational charity aiming to give children and young people a voice on conflict. NSI offers a creative arts competition and unique platforms for young people across the world.
This year's competition theme is 'The Impact of Conflict on Communities' with two bonus categories: 'A Fight for Freedom' and '75'. NSI encourages children and young people to look at conflict that has or is currently affecting communities and respond through a poem, speech, song or piece of artwork.
Every entrant will receive a personalised certificate of commendation and there will be very special prizes for winners! On their website, they have a free resource entitled, 'Conflict Through the Ages', examining the histories and themes of a number of major conflicts.
Please visit their website for more information or to enter their international competition, deadline to enter is 20 March 2020. Join children and young people from over 50 countries in this international movement!
Online entries to the 2019-20 competition will close on Friday 20th March 2020.