Thumb star presents KIDZ ROCK -2019 ONLINE DRAWING COMPETITION:
Categories:
Category A: Pre- kg – Ukg
Category B: I – III
Category C: IV – VI
Category D: VII – IX
Note:
1.Drawing should be done by the kids, A video of child colouring and drawing and picture should be sent through whatsapp.
2.Last date for submission 24.12.2019.
3.Payment can be done through Google pay 9500025653.
4.Judges decision is final.
5.First three will be awarded.
6.All participants get E- certificates.
7.Reg Fee:RS.100.
For more details contact: 9176618067.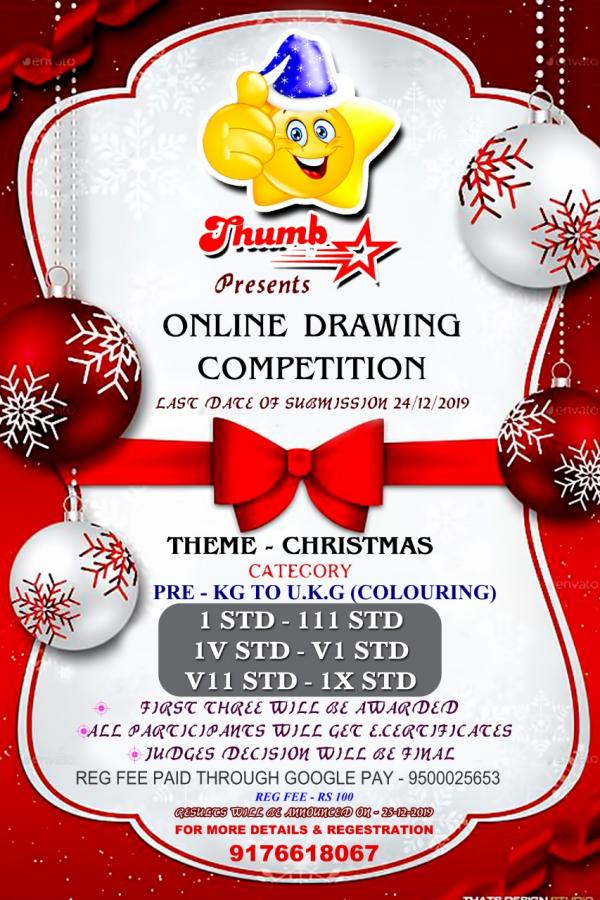 KIDZ ROCK -2019 ONLINE DRAWING COMPETITION