International visual art competition "Graines d'artistes du monde entier"
This is a free contest for children and young people from all over the world, aged 3 to 25 years old.
100 laureates will be rewarded with a medal and a diploma of honour.
The nominees will receive a diploma of honour.
All participants will be registered in the Artistic Fund of our Art Library.
Theme 2020 : The planet : Today… and tomorrow ?
Open to everyone from 3 to 25 years old
categories : 3-5 y.o / 6-9 y.o / 10-13 y.o / 14-17 y.o / 18-25 y.o / MS

You can send your entry until the 15th of January 2020
For Complete Information: https://www.centre-unesco-troyes.org/les-concours/international-art-contest/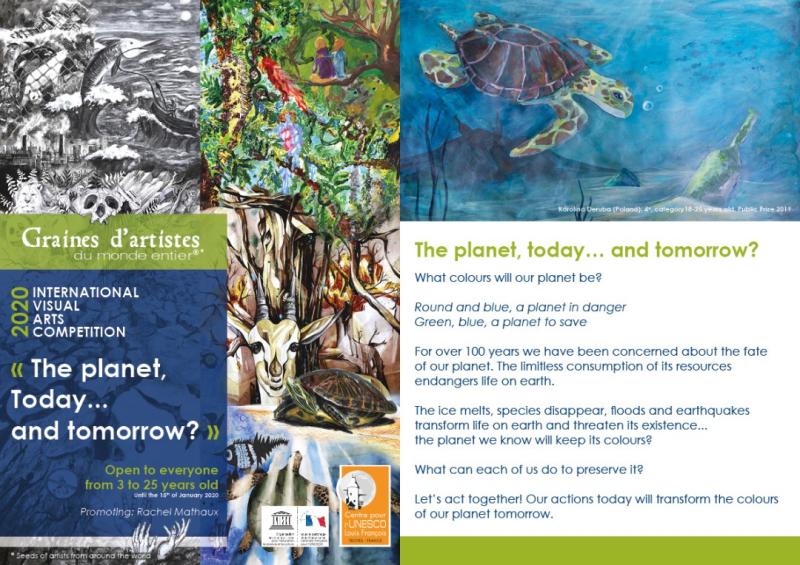 International Visual Art Competition 2020 on the theme 'The planet : Today… and tomorrow ?'