Albert Einstein International Scholarship Entrance Test " is a part of the mission of AICTSD to promote & create the leaders from the student & professional community among the Country & world.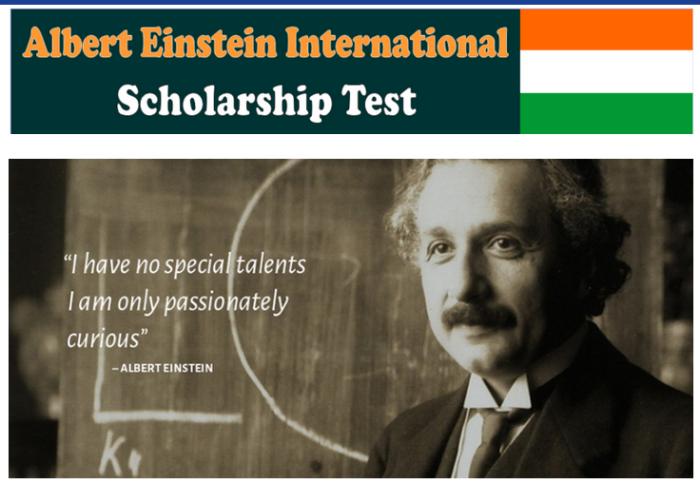 Eligibility Criteria
================
Any School Student ( From Std. 4th to Std. 12th )
Any College Student
Any Professional ( After College till Age 28)
Only Asia, Europe, Australia, North America & South America continent's Candidate can Apply
Every Year around 5,00,000 students apply for this scholarship test worldwide but AICTSD take first 10,000 applications only & rest of the applications will be get rejected & their amount will be refunded to them.
Last Date of Registration : 31st Dec 2019
Online Exam Date : 25th Jan 2020
Online Exam Result Date : 8th Feb 2020
Offline Exam Date : 15th Feb 2020
Final Result Declaration Date : 22nd Feb 2020
In case any Query, you can contact at director@aictsd.com
Registration is in Process & Seats are filling very fast across the world !!!
For Complete Information : https://www.aictsd.com/albert-einstein-international-scholarship-test/
Albert Einstein International Scholarship Test by AICTSD