Popular Carnatic Singer Sudha Ragunathan's Sudhaarnava Academy conducts Music Contest – Shravya Season 1. Entries are open for this music competition now.
The contest is open to music students and amateurs residing in India. There are 3 different competitions for different composers – Purandaradasa, Thygaraja and Papanasam Sivan's kritis.
There are four categories in each of the above like Sub Junior, Junior, Sub Senior and Senior.
Registration fee : Rs. 300 per contest per entry.
The last date for entries is October 31, 2019.
Results would be announced by the third week of November, 2019.
For more details Whatsapp a text message to +91 98840 22844 or write to sudhaarnava@gmail.com.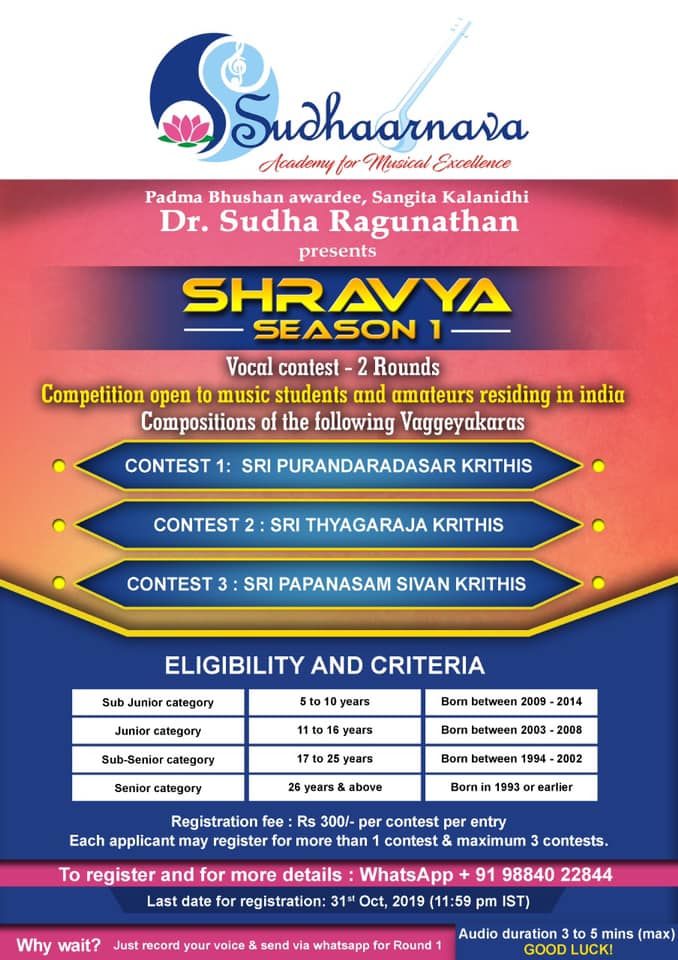 Sudha Ragunathan's Sudhaarnava Academy Music Contest – Shravya Season 1 Entries Open