VOCABULARY AND WORD BUILDING COMPETITION AT NANNY KIDDIES WORLD , RAJAKILPAKKAM ON 14TH SEPTEMBER 2019.
At Nanny Kiddies World, we organize monthly event for the kiddies within the group of schools as well as the open competitions. This will enable the kiddies to become a team player, to gain a negotiation skills, to develop a public approaching skills and to learn the eagerness in achieving the targets.
VOCABULARY / WORD BUILDING COMPETITION
At Nanny kiddies World we organize a Vocabulary and word building Competition on 14th Sept 2019 for the age group 2 to 8.
Vocabulary Buliding – oral : LKG & UKG
Word Building – Written : – Grade I , Grade 2 ,& Grade 3
Download / View the complete details of the event and registration form in the download section at the following link
Happy word Building !!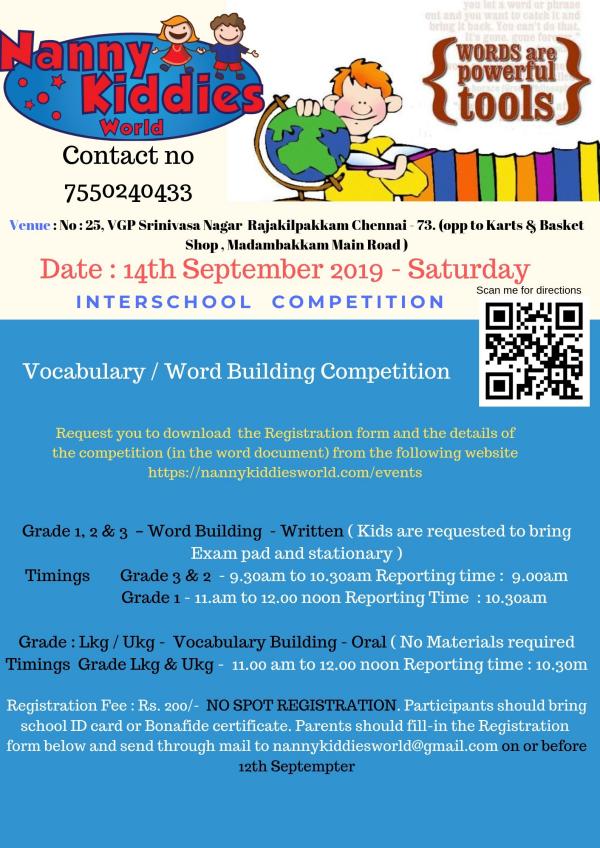 Vocabulary and Word Building Competition