Welcome to Oviyavarnangal 2019-20
Oviyavarnangal 2019-20 will be conducted on the following dates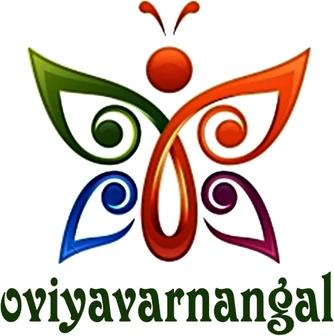 October 12th 2019 (10:00 – 02:00 PM) – For LKG (Batch L), III & IV (Batch B)
October 20th 2019 (10:00 – 02:00 PM) – For UKG (Batch U), V & VI (Batch C)
November 09th 2019 (03:00 PM – 07:00 PM) – For I & II (Batch A), VII & Above (Batch D)
OCT 12TH EVENTS FOR LKG (BATCH L)
10:00 – 10:30 AM – Coloring (Flower Pot)
10:45 – 11:00 AM – Count & Match (1-10)
11:15 – 11:30 AM – Memory Game
11:45 – 12:30 PM – Rhymes (English Or Tamil)
12:45 – 1:30 PM – Fancy Dress (Any State Dress)
OCT 12TH EVENTS FOR III & IV STD (BATCH B)
10:00 – 11:00 AM – Drawing (Any Festival)
11:15 – 11:30 AM – Word Game (One Big -Many Small Words)
11:45 – 12:00 PM – Tables Writing (2 to 10)
12:15 – 01:00 PM – Tamil Proverbs Recitation (Any 20)
01:00 – 02:00 PM – One minute talk (Any festival)
OCT 20TH EVENTS FOR UKG (BATCH U)
10:00 – 10:30 AM – Coloring (Pongal)
10:45 – 11:00 AM – Numbers Writing (1-100)
11:15 – 11:30 AM – Identification of Festivals (Matching)
11:45 – 12:30 PM – Rhymes (English Or Tamil)
12:45 – 1:30 PM – Fancy Dress (Any State Dress)
OCT 20TH EVENTS FOR V & VI STD (BATCH C)
10:00 – 11:00 AM – Drawing (Any Festival)
11:15 – 11:45 AM – English / Tamil Handwriting
12:00 – 12:15 – Word Game (One Letter – Many words)
12:30 – 12:45 PM – One Minute Game
01:00 – 02:00 PM –Bharathiyar Song
NOV 09TH EVENTS FOR I & II STD (BATCH A)
03:00 – 04:00 PM – Drawing (Any Festival)
04:15 – 04:30 PM – Word Game (One Grid – Many words)
04:45 – 05:00 PM – Number Writing in Reverse (100 to 1)
05:15 -05:30 PM – Identify and Name the festivals
05:45 – 07:00 PM – Tamil Proverbs Recitation (Any 10)
NOV 09TH EVENTS FOR VII & ABOVE (BATCH D)
03:00 – 03:30 PM – English / Tamil Handwriting
03:45 – 04:00 PM – One Minute Game
04:00 – 05:00 PM – Drawing
05:15 – 06:00 PM – Bharathiyar Song
06:00 – 06:30 PM – Mehandhi
Click Here to view the Specific Instructions for each event!!!
Ph: 96000 48182/ 98410 19293
Competition Venue (On all three days)
Valiyant Academy
57-B, Zubi Manor, (Ground Floor), Adj to Mansukh Sweets, 7th Avenue, Ashok Nagar, Chennai 600 083
Reporting time: 30 minutes before the start of every event.
1) Registration fee per event per participant Rs. 200/- In case a student participates in 3 or more, a discount of Rs 100/- is applicable. A child can participate in any number of events. No restrictions. The volunteers will make sure that participant takes part in the registered events without any confusion.
2) The prize winners will be announced within 2 days from the date of competition through whatsApp or the website.
3) The prize distribution will be on Nov 16th 2019 during Valiyant Academy's Annual Day at Tag Auditorium, RMK Vidyalaya School, Usman Road, T Nagar, Chennai 17. Prize winners are requested to be present on that day and receive their prizes.
4) Judges' decision is final and binding. The top 3 winners each will get a prize and certificate. The consolation winners will be given only the certificate. Each participant will be given a certificate and trophy/medal. The winners will be selected batch wise for each event.
5) No refund of registration amount once the payment is done. In case the organizers cancel the event, the same will be refunded.
6) No reference diagrams or materials to be used during the competition.
7) For Coloring and Drawing: Quarter size Charts will be given at the venue. Only wax crayons/ oil pastels can be used. Sketches can be used only for outlining.
8) For Writing (Handwriting, tables, numbers, word games etc.): Writing sheets will be provided at the venue. Other writing materials to be brought by the participant.
9) Please bring Exam pads. Wearing school ID or any name ID Tag (with Registration Id and Phone number) is must.
10) The payment instructions will be provided in an email after registration. Registration is must for participation. No spot registrations are entertained. Registration will be complete only on payment.
11) Parents asking for early dispersal or picking up of kids due to their personal reason before the competition ends will not be encouraged.
12) Extra time will not be encouraged for any late comers during the competition.
13) In case of any change in the timing of any particular event on the competition date, the participants will be given a prior intimation in advance.
14) On registering in the website, it is understood that the participant and the parent abide by the general rules and regulations of the event.
15) Car and two wheeler parking is limited. Please park in such a way that it does not block the other vehicles.
16) Parents have to take care of the safety and belongings of their children.
17) Please visit the website from time to time for any change in the event details.
18) Any logistics or announcing decision will be made by the Oviyavarnangal Executive Team alone and they will be treated as final.
19) Please make the payment as mentioned during registration process. In case of any transaction queries, please mail to the Oviyavarnangal Team. oviyavarnangal@gmail.com
20) Please visit www.oviyavarnangal.com for registrations and details.
Oviyavarnangal 2019-20 Children Competitions