GLOBAL RABBEE PRESENTS JUNIOR FACE OF SOUTH….
Kindly find the location address for the audition on 7- Sept-2019..
*Global Rabbee – T.Nagar*
No 2, New no 3, Melony Rd, T. Nagar, Chennai, Tamil Nadu 600017
Timing: 10 am onward …Take your ward to attend the audition.
Registration will be 200 RS you can do it on the time of audition.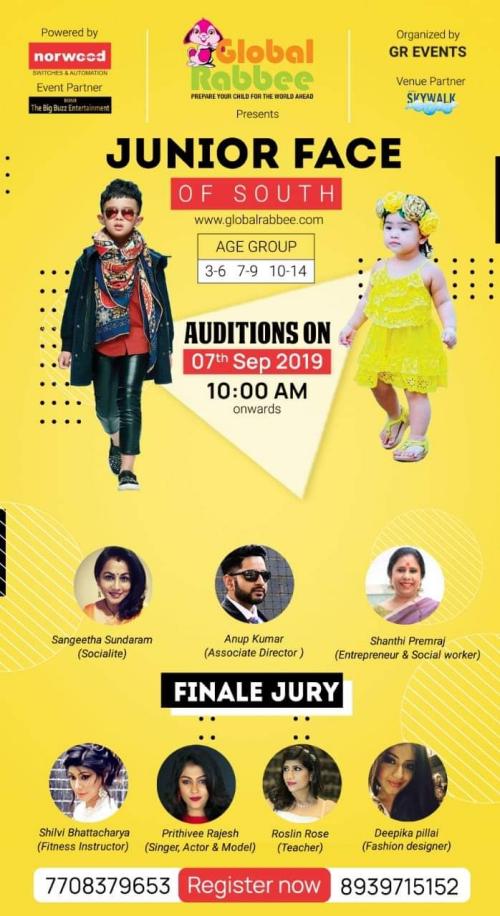 Global Rabbee presents Junior face of south