Competitive Gymnastics in an Open Spacious environment is exciting and fun.
Weekly 3 classes – Tuesday, Thursday and Saturday.
You can take up number of classes as per your choice.
Contact Kea Mind Studio at 9840496035 for more details.
You can take up a free trial class and then enroll.
Classes are taken in Adyar, Gandhi Nagar.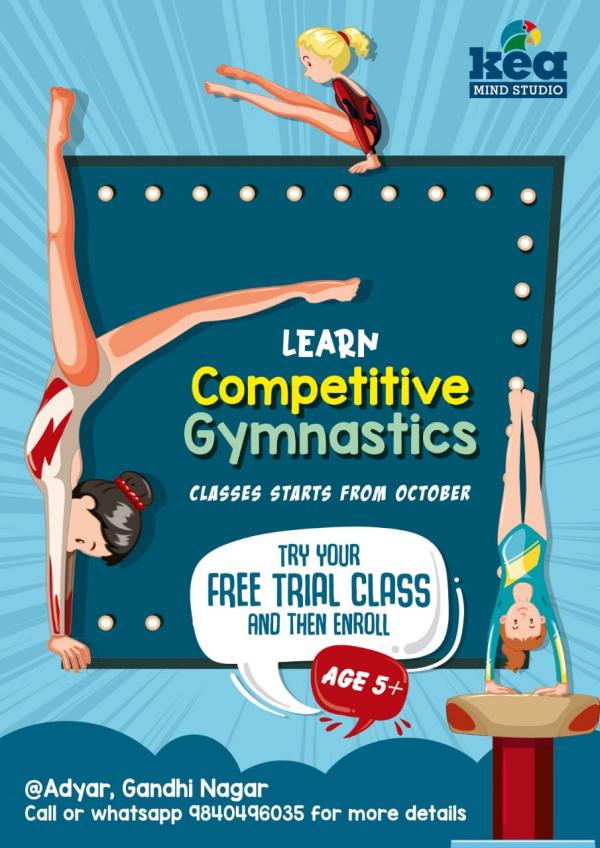 Competitive Gymnastics at Adyar