YS Kid's Workshop on Pressure from Young – Scientist on August 18, 2019.
Timing : 2.30 pm to 4.30pm
Venue: IIT Madras Research Park
Fee: ₹ 550 per participant
Eligibility: Class III to V
We live under constant pressure…not social pressure or financial pressure, but atmospheric pressure!
We use pressure cookers every day.
We travel in pressurized cabins of aircraft. Vehicles use pressurized air to inflate tires, work suspension systems, etc.
Food is packaged in vacuum-sealed packets. Soda is bottled under pressure, etc.
We use pressure constantly, but, what is it? Come and find out the science behind pressure and its practical application. Add a new layer of detail to how you see this world.
This workshop will have several experiments and demonstrations to establish the basic concepts and clarify the properties of pressurized gases.
Tentative List of Experiments:
Invincible Balloon
Wobbly Seat
Inflatable Hand
Raising Water
Bottle Race
For Details : http://young-scientist.in/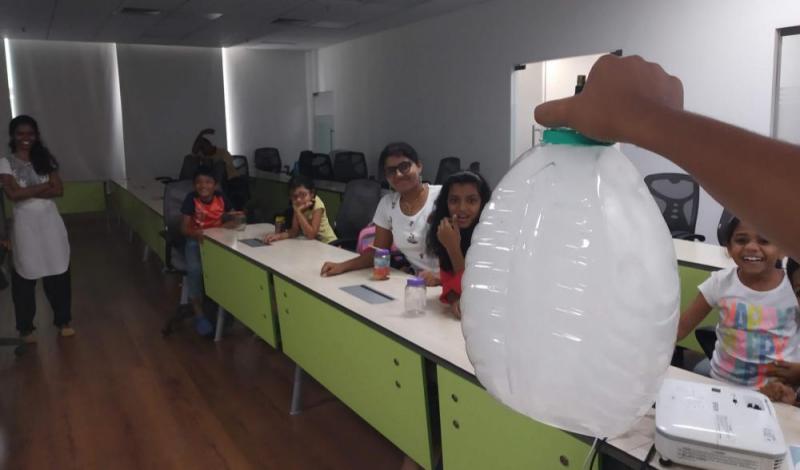 YS Kid's Workshop on Pressure from Young – Scientist on August 18, 2019