Together Against Corruption-Art Contest 2019 for ages 14 to 35 years organized by The Prosecutor General's Office of the Russian Federation.
The Contest is open to the nationals of the Interstate Anti-Corruption Council (Armenia, Belarus, Kazakhstan, Kyrgyz, Tajikistan) and the BRICS (Brazil, Russia, India, China and South Africa) countries (individual authors and creative teams, individuals and legal entities) between the age group of 14 to 35 years.
Each contestant / individual will be required to register on the website http://anticorruption.life/en with personal information and thereafter upload their works online.
The official award ceremony for winners of the Contest will be held in December 2019 and devoted to celebrate the International Anti-Corruption Day.
Official Website : http://anticorruption.life/en/rules/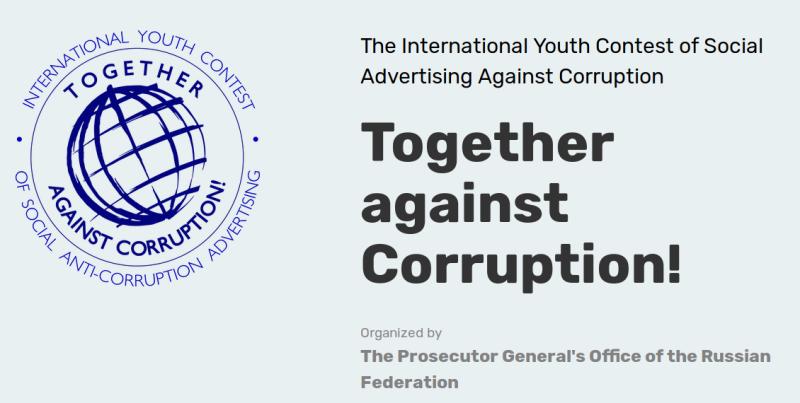 Together Against Corruption-Art Contest 2019 for ages 14 to 35 years