Petroleum Conservation Research Association (PCRA), under the aegis of Ministry of Petroleum & Natural Gas, Govt. of India conducts PCRA Saksham Painting Competition 2019.
Only schools in India recognized by Central & State Boards of India, can participate.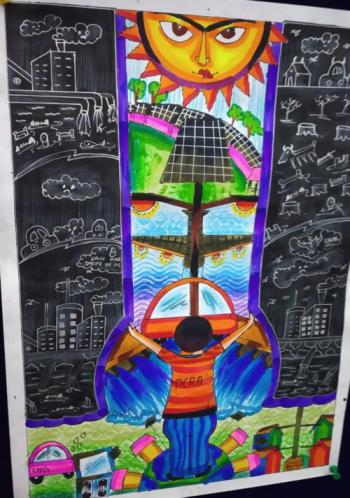 It is mandatory for the Schools to conduct the competition in school premises in a fair manner. It is requested that all eligible (or maximum number of) students take part in this competition, as this is in National interest.
Eligibility: Two categories:
Students of classes 5, 6 & 7 (Junior)
Students of classes 8, 9 & 10 (Senior)
School to conduct competitions in any one or both the categories.
Use only A3 size art sheet. The work may be executed using pencils, pencil colours, crayons, water colours etc.
Topic: Oil Conservation towards healthy and better environment

Time Limit: 2 Hours
School is required to evaluate the entries for each category, and upload Best two entries in each category (Junior/Senior), in which the competition has been conducted at the school, on www.pcracompetitions.org For more details, please refer to this portal.
Competition Period: 01.07.2019 to 30.09.2019 .Last entry on or before 30.09.2019
More Details: http://www.pcracompetitions.org/painting
PCRA Saksham National Competitions 2019 – PCRA Painting Competition