MAESTRO MATH OLYMPIAD For Students from Classes 5 to 10
Edu Mithra provide Math lovers across the world a good chance to expose their talents through Maestro Math Olympiad (MMO) , an online exam based on math.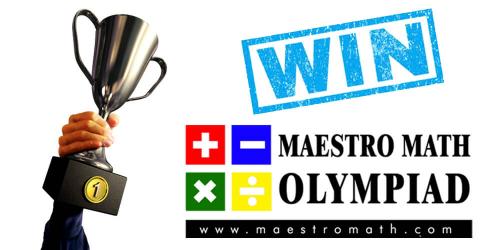 This online exam is conducted for classes V through X and held in three levels. The candidates will have to pay a one-time fee during registration. What is more unique about this competition is that you get to attend all three levels of exam as there will be no elimination in any of the rounds. The final score will be the sum of the scores obtained from all the three rounds.
For more details visit www.maestromath.com
contact Ph: +91 9446321098
LAST DATE OF REGISTRATION : 2019 August 31