Children's Land in association with Shraddha is conducting a diagnostic test on 31st July, 2019 (Wednesday) between 5pm to 6pm for Graded Examination in Spoken English. This test is based on the curriculum of a UK based examiner.
Please register by calling us at 80721 96323.
Age : 5 – 14 years
Date: 31st July. 2019 (Wednesday), 5pm – 6pm.
Venue:
Children's Land
No. 286, TTK Road, 3rd floor, Alwarpet, Chennai –18
Landmark: Above Andhra Bank.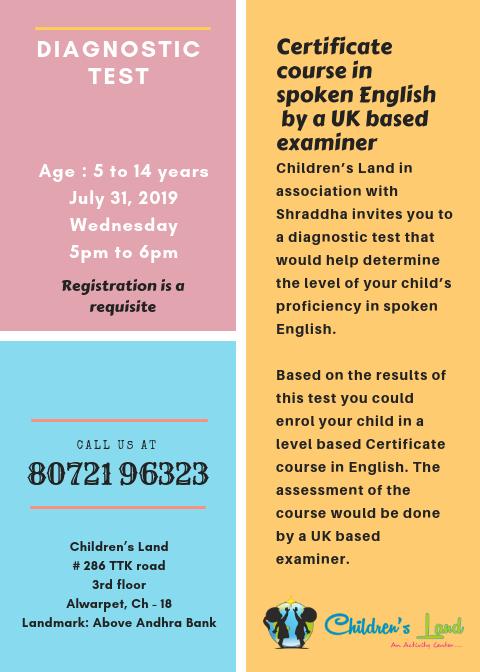 Diagnostic Test for Graded Examination in Spoken English