'COLOR ART FEST 2019 – 20′ is the National online Drawing Competition for Grade 1st to Grade 12th Children of India. This National Contest is Organized & Sponsored by Globebook.
TOPIC FOR FIRST ROUND – Poster Making Contest –
OUR CULTURES
The Theme of Competition is to represent the Cultural Values, Rituals, Customs & Traditions of Your Family, Society, Village / City / State, or of our Country – INDIA. Participants may illustrate Drawings of Foods, Clothing, Festival Celebrations, Cultivation, Life Styles & other Important Roles of Ancient & Modern Culture that can inspire and educate the world about the Topic.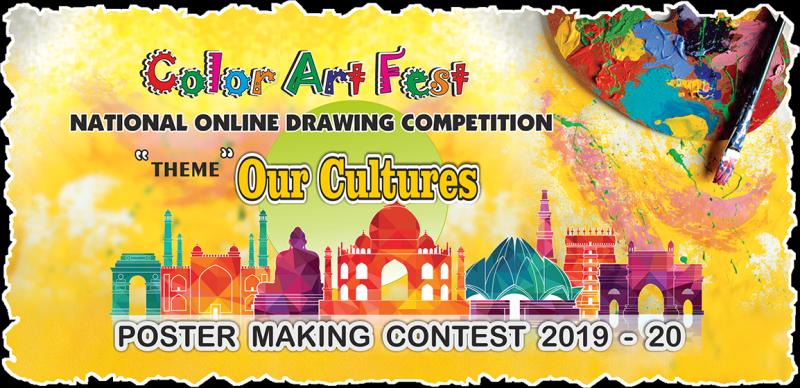 Drawing must be in Color (any Color, any Style). Artworks shall be Fresh, Original & must not be a Replica or a Copy of any artworks that has been submitted before or after by the participants at any other competition.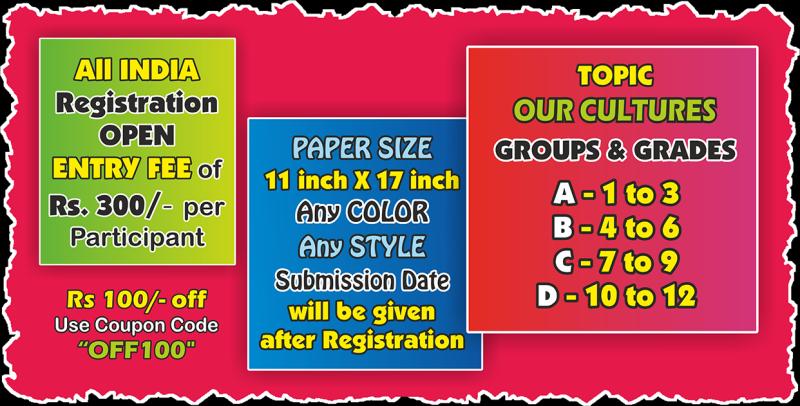 For More Details : https://colorart.globebook.one/
Color Art Fest 2019 – 20 National Online Drawing Competition for Grade 1 to Grade 12