Kao conducts the Kao International Painting Contest every year since its launch in 2010 as part of its environmental initiatives.
The Tenth Kao International Painting Contest for Children is now open for entries, as at March 29, 2019.
The theme for this year is "Together, we are eco-friendly".
Children around the world between the ages of 6 and 15 years old are eligible to apply.
Please send pictures to:
Kao International Environment Painting Contest for Children Office
8-3-29 Tajima, Sakura-ku, Saitama 338-0837 JAPAN
Entry deadline:
Paintings must be received by midnight Tuesday, September 3, 2019 Japan Standard Time (JST).
By late November 2019: winners and their schools will be notified of the results. The results will also be posted on the Kao website.
On early December 2019, the prizes will be awarded in a ceremony in Tokyo.
* The winners of the "eco together"- Planet Earth Grand Prix and the "eco together"- Kao Prize (including winners from abroad) and one accompanying guardian will be invited to attend the awards ceremony.
More Details : https://www.kao.com/global/en/sustainability/environment/painting-contest/entries/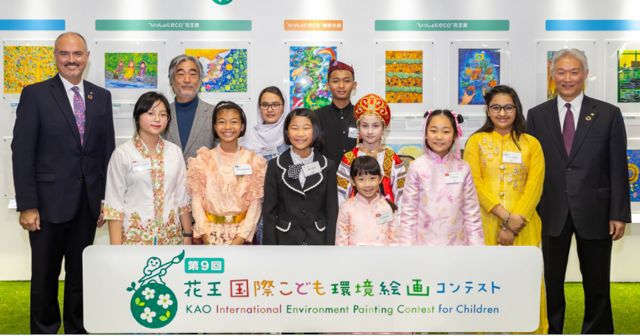 10th Kao International Environment Painting Contest for Children 2019