*Protect Yourself* – Basic Defense Techniques – Considering the Threat in the current outside world, this is imperative
*Know Your Roots* – Let the Kid know The Why? How? What? when and where? Its All about You !!
An informed Kid becomes a responsible Citizen.
*Build Yourself* – Let us build our Child's skills in various aspects – Public Speaking/Creative Thinking/ Goal setting / Effective Communication skills
The *Younger Kids* have Variety of Activities to learn – Arts & Crafts/ Dancing / Drawing/ Story Telling/ Puzzle Solving etc
*Additional Activity :* Choose from either Organic Farm Visit / Rock Climbing. The Activity with Maximum enrolment will be conducted. Fee will be informed once the activity is confirmed.
Rs.3000 Per Batch. Let us get together to give a Holistic Experience to the child this Summer !!
*Please call 98846 16151 NOW and Book your Spot !! Limited Seats Only !!*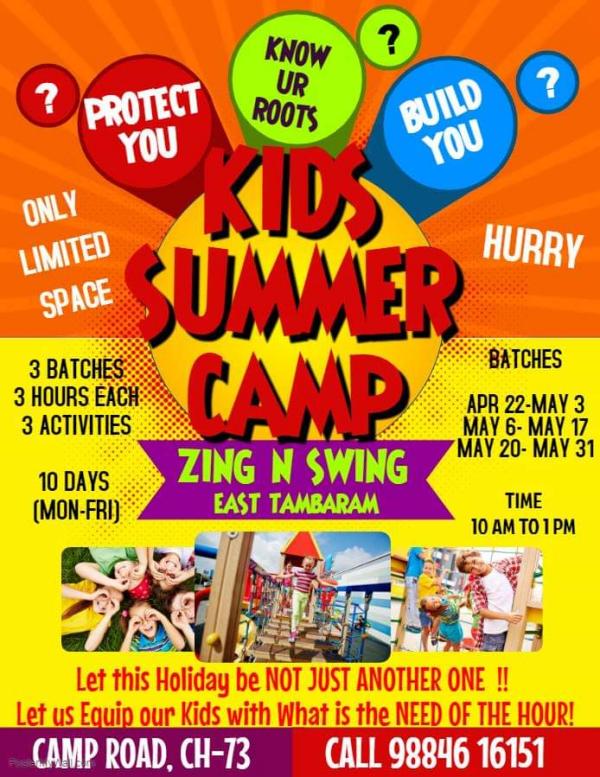 ZING N SWING Kids Summer Camp 2019