Teen Architect is a architectural workshop for the teen kids who are interested in the field of Architecture, spatial design, Interior design in their future career.
It's a window of opportunity for the teen to peep into the Architecture course, curriculum kind of works, design process, constructing models etc before they decide to get into it.
The workshop explores the architectural awareness, Planning, designing and construction process of spaces, Basic design elements & principles, Site visits, Heritage walk in chennai, etc.
The workshop is conducted by working architectural professionals.
Age limit – 12-15 years;
Starting from 24th April 2019 for 20 days.
Limited seats.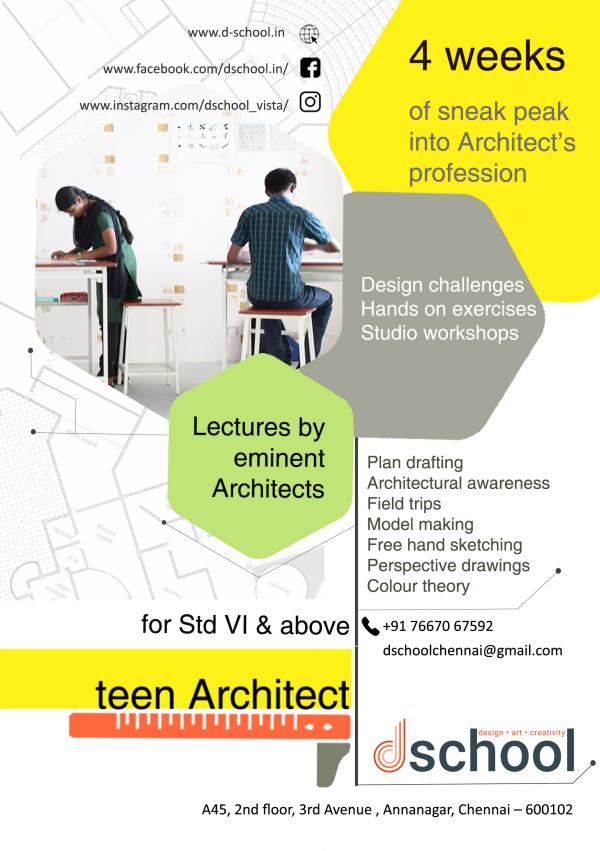 Teen Architect|Architectural workshop For Teens