Summer Programs at Hansel and Gretel Kids T.Nagar.
1.Young learners English is a Cambridge certification program for kids 6 to 9 years. Starts April 29, from 2.30pm – 4.30pm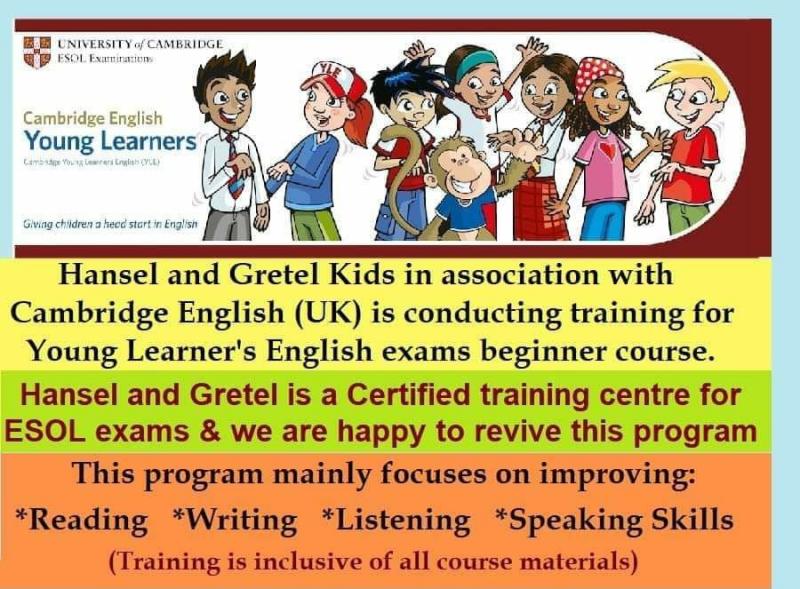 2. Play ball is a multi sport fitness program in association with Sporty beans for children aged 3 to 8 years, from 13th May to 24th May, 4 pm to 6pm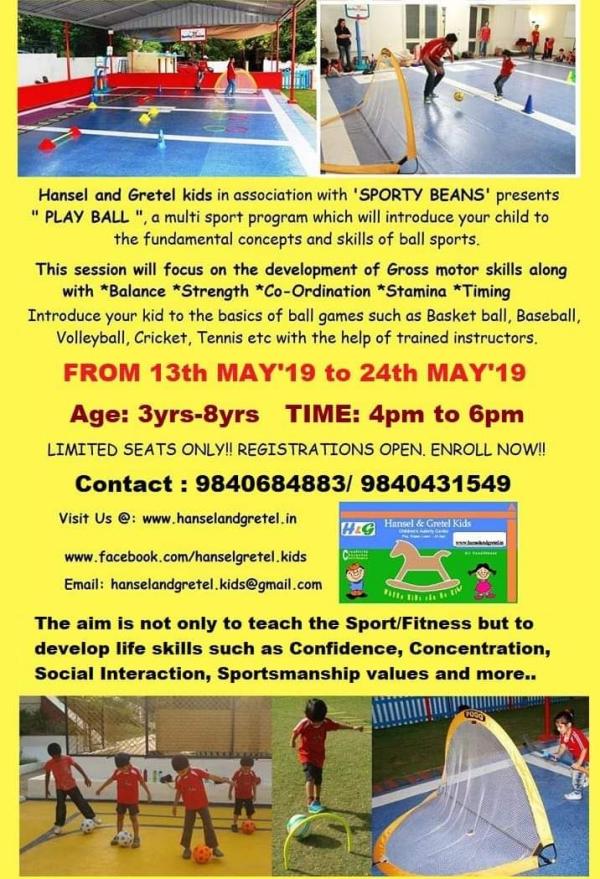 3. Theater course for kids is in association with Creashakthi where children will be introduced to the nuances of theater , starts April 29, from 4.30pm to 5.30pm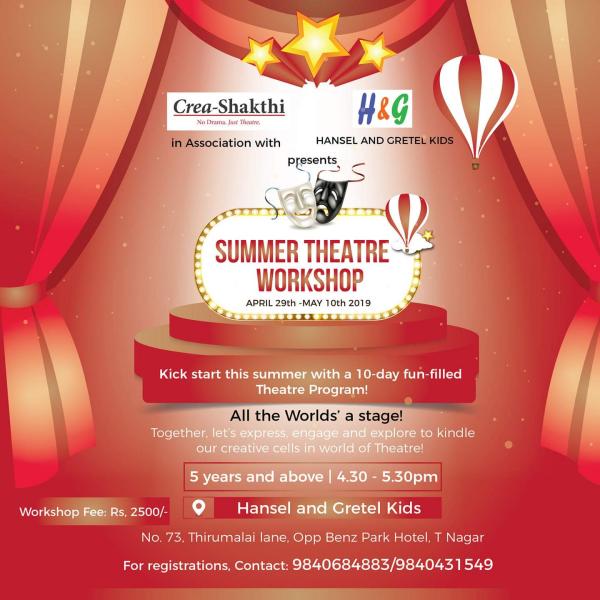 4. Summer camp at H&G is an ongoing camp till May 31 for kids aged 3 to 12 years with variety of activities. Theme this year is Adventures in Never never land. Time 9 to 1pm and 9 to 5pm. All inclusive.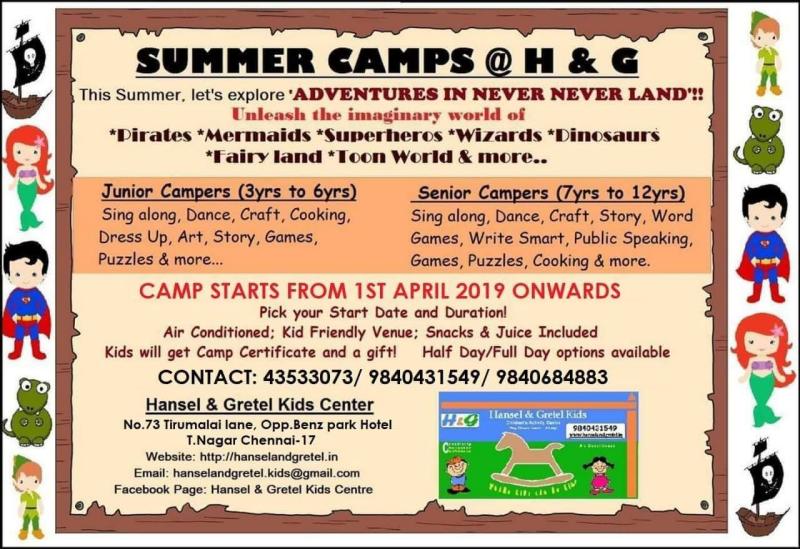 Contact : 9840684883
Location : 73, Thirumalai lane, Opp Benz Park hotel, T.nagar