Summer Extravaganza 2019 at Kangaroo Kids Anna Nagar.
Send your children for this summer, 1st Batch from April 8th to 26th April and 2nd Batch from 15th to May 3rd for 15 days at only Rs. 2800.
Also, visit our Facebook Page for more information :
www.facebook.com/kangarookidsChennaiAnnanagar/.
For Registration call 9789455993.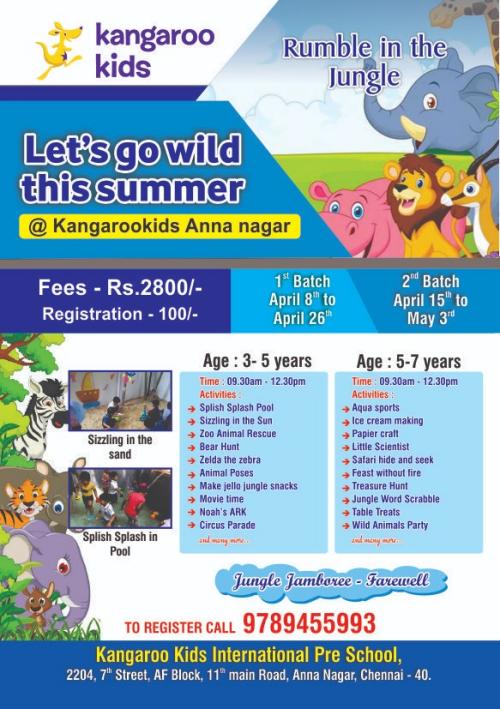 Summer Extravaganza 2019 at Kangaroo Kids Anna Nagar