Dear Parents,
We are inviting you to make a choice on behalf of your child.
A choice which will help your child to identify & understand about their interest & strength.
We offer kid friendly activities and the best part is there are no reading or writing it is more of observe & absorb though fun filled games.
Give your children a break from the regular grind.
Date:April 29th to May 10th 2019
Venue:
KinderNest playschool, No:1 (5049), 29th Street, H – block, Ponni colony, Anna Nagar West, Chennai 600 040.
For Registration
Mob No: 99404 95410 / 9941727588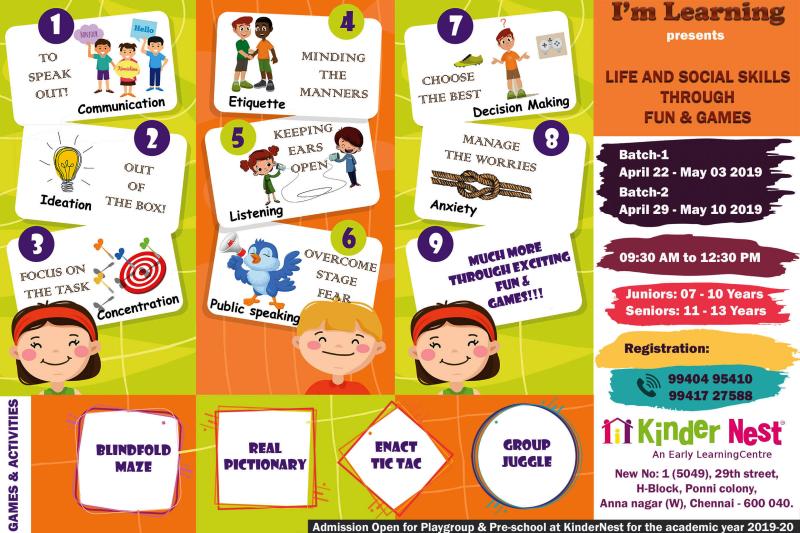 LIFE AND SOCIAL SKILLS WORKSHOP THROUGH FUN GAMES