An Early Years' learning program for 2.5 yrs to 6 yrs old Kids…….
OUR VISION : We inspire curiosity, independence and life-long love of learning to help our children become contributing members of our community and the world.
Through Our Programs we deliver curriculum that has a holistic approach and incorporates time honoured early childhood education frameworks.
Our Academic companion contains an exhaustive list of classroom activities with well-defined learning objectives.
Concepts are taught through Activities, Practice tasks, Stories and Rhymes using real-life examples to strengthen every domain of early childhood development.
Designed to impart Speaking and reading Skills, for young learners, thereby improving the child's language skills.
Child – Centric, Self-Initiated,Experiential, Independence
Cognitive, Language, Physical, Social & Emotional Development
Kids are effectively engaged in a variety of activities in the Classroom
Contact : 7550240433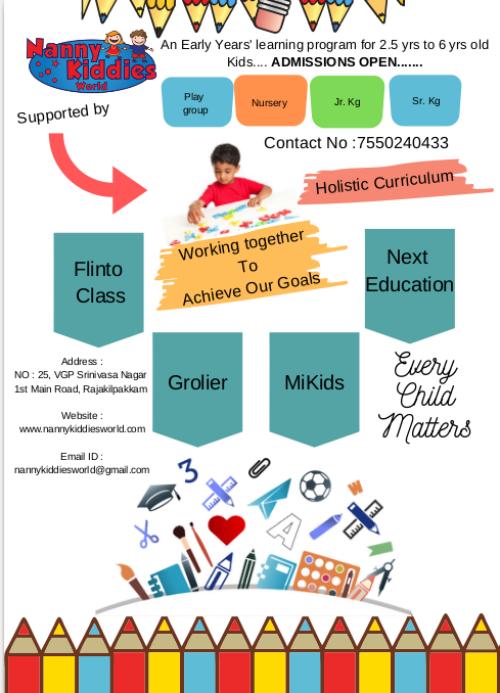 An Early Years' learning program for 2.5 yrs to 6 yrs old Kids