The Mega Drawing Competition from Suryan FM Varnjalam 2019 will be held on Sunday March 3, 2019 at Patrician College of Arts and Science, Adyar.
Time : from 9 am onwards, First Come First serve basis
Contest Time : 10 am to 11.30 AM
Only Chart Paper will be provided by Suryan FM. Participants needs to carry necessary materials for drawing and coloring.
Students should have their school ID Card and Parents Phone number.
Topics for Each Category:
Std 1 to Std 3 : Forest
Std 4 to Std 6 : My Dream Home
Std 7 to Std 9 : Plastic Free World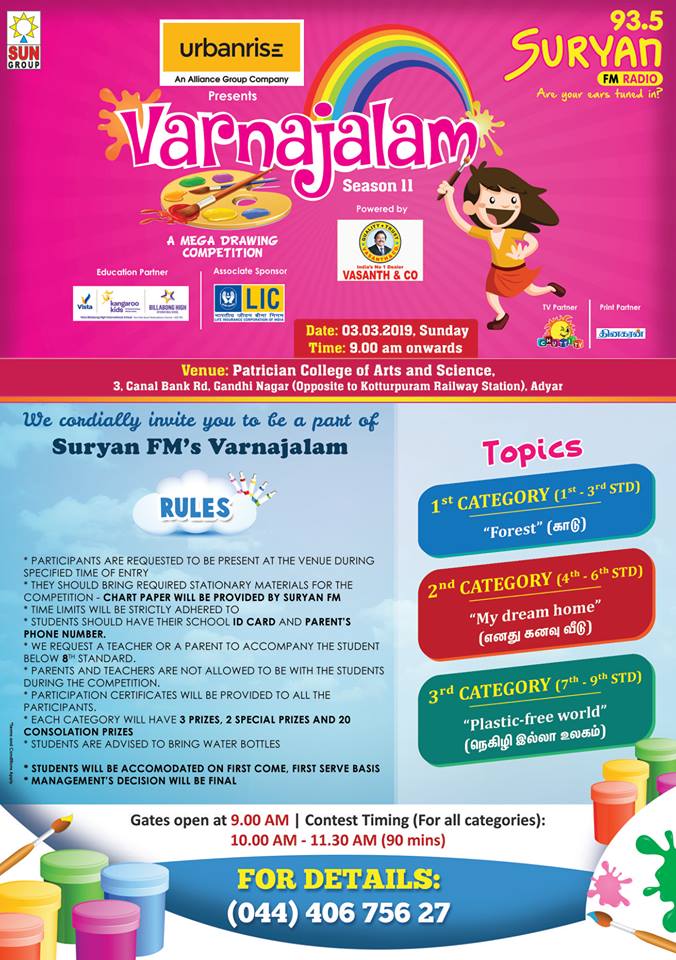 Suryan FM Varnjalam Drawing Competition 2019 on March 3