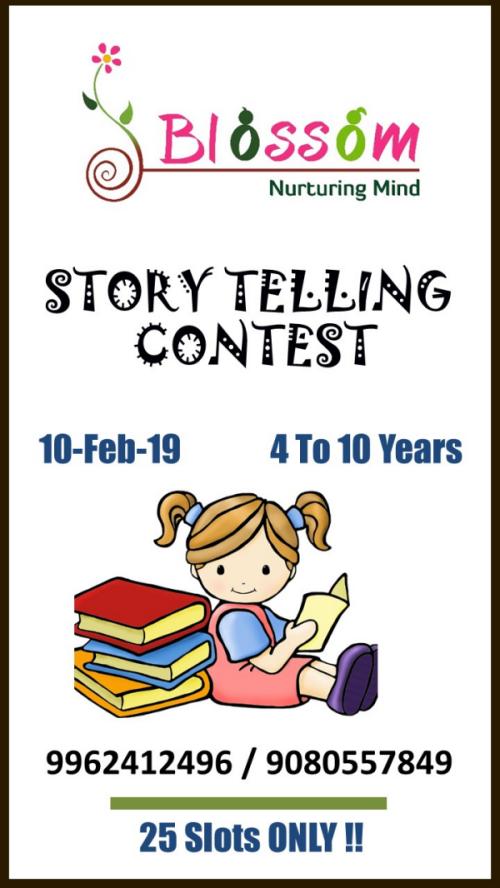 Story Telling Contest by Blossom
Are you good at telling Stories??
Then, here is the right platform to exhibit your Talent.
Story telling Contest for Children between the age of 4 to 10 Years will be conducted on 10-Feb-19.
4 to 6 Years – 10am to 11.30am7 to 10 Years – 11.30am to 12.30pm
Props are allowed!!
ONLY 25 Slots per Batch!!
Last date to register – 06-Feb-19 and Registration Fee: Rs.100/- only.
Venue: Blossom104, Madambakkam Main Road.Chennai – 126.Near Dhenupureeswarar Temple.
Ph: 9962412496 / 9080557849
Registration Link: Story Telling Contest – https://tinyurl.com/y7je4aud