Brill Essay Writing Contest 2019
This contest is not just for students. It's for anyone who's inspired to write an essay. The age and place of living don't matter.
The admission fee is FREE of charge.
Your essay should be from 600 to 800 words long.
Your content should be 100% unique and plagiarism-free. All sources must be properly referenced. We'll check.
The accepted formats are .doc, .docx, and .pdf.
only accept essays written in English.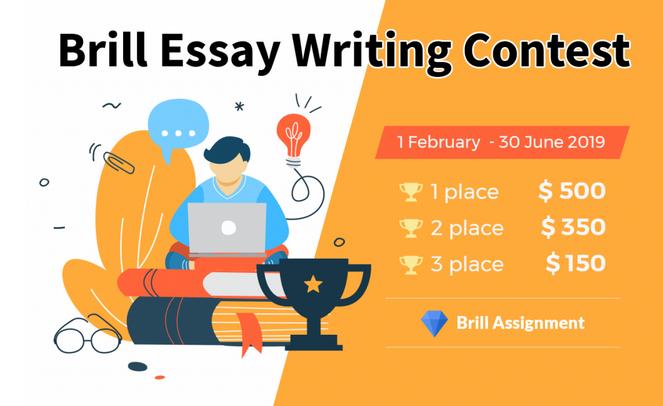 The deadline for the submission is June 30, 2019 by 11:59 PST at the latest. Send your essay as an attachment in an email message. The email address is to email brill.contest2019@gmail.com
For Complete Information : https://www.brillassignment.co.uk/brill-essay-writing-contest-2019/
Brill Essay Writing Contest 2019