DOODLES – 2019
District Level Art Competition
Organized by
Art Streaks Art & Craft Academy
Art Streaks art and craft academy has planned to organize district level art and craft competition for all school students residing in Chennai.
This competition is for students in classes PreKG to Std IX. This competition aims to bring out the creativity in each student and make them think out of the box. Through this competition the students will be able to display their work among their pals, have it reviewed by renowned judges, and will have more exposure and gain opportunities to future exhibitions.
We, at Art Streaks, consider competitions as an important tool for any student's artistic journey as they help them to get much needed exposure and gain self-confidence. Students in and around Chennai can participate and the winners are awarded with trophies/ cash prizes, winners certificates, gift hampers, etc. Winners art will be exhibited in the forthcoming exhibitions conducted by Art Streaks.
Drawing competition details:
Date : 27 / 01 / 2019
Venue : Maharishi Vidya Mandir
Baker st.,
Periyamedu, Choolai,
Chennai – 112
For registration please contact 9789961455, 7397224135 , 9444666179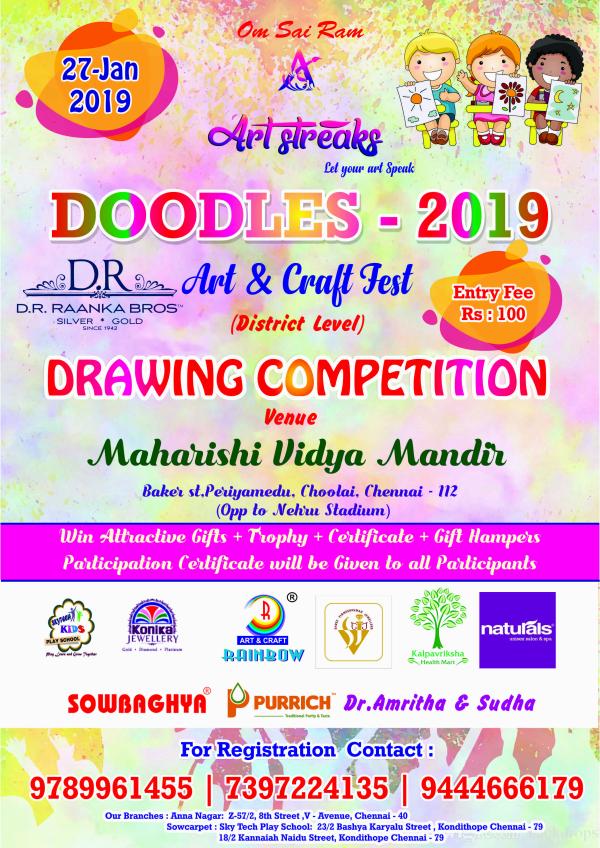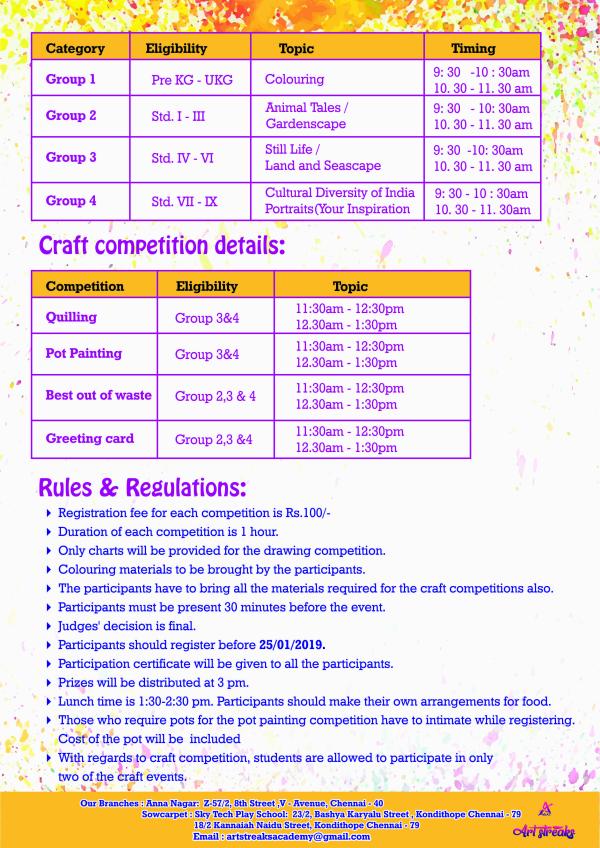 Art Streaks – DOODLES 2019 Art & Craft Fest