Raydisense Academy is happy to announce Children's Day event.
Workshop on "Effective communication "followed by competition for children from class 6 to to 12th on 17th and 18th of November.
Competition topics are
1.Your dream ……about what you want to become
2.Inspiration from the life of Dr. A. P. J Abdul Kalam sir.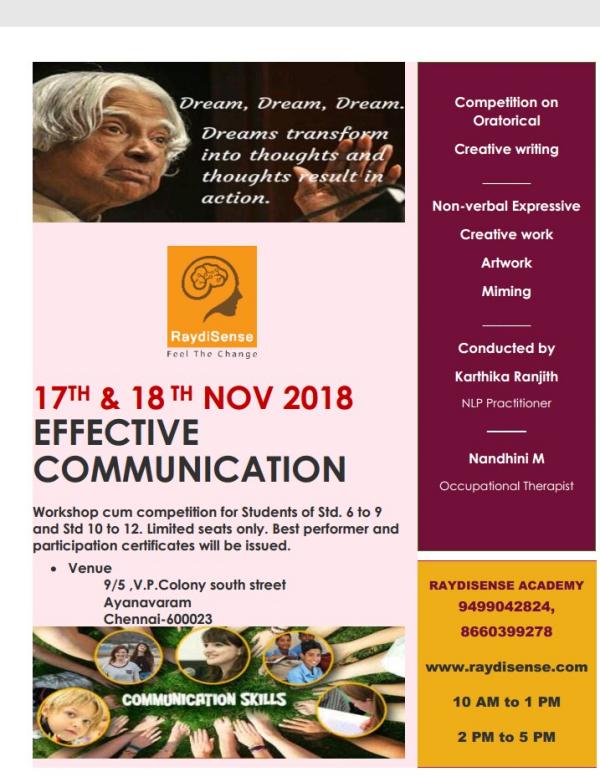 Raydisense Academy Children's Day Event