Empower Kids – a kids language and communication centre conducts contests for kids (ages 8-12) on the occasion of Independence Day.
The contest theme is Incredible India.
There are 4 contests:
1) Just a Minute (JAM) – Kids talk for one minute on any topic pertaining to India
2) India Trivia Quiz – teams of two
3) Drawing Competition on the theme Incredible India
4) Recitation – Hindi, Tamil or English patriotic poem recitation
Judges decision is final. Certificates will be issued to winners and participants.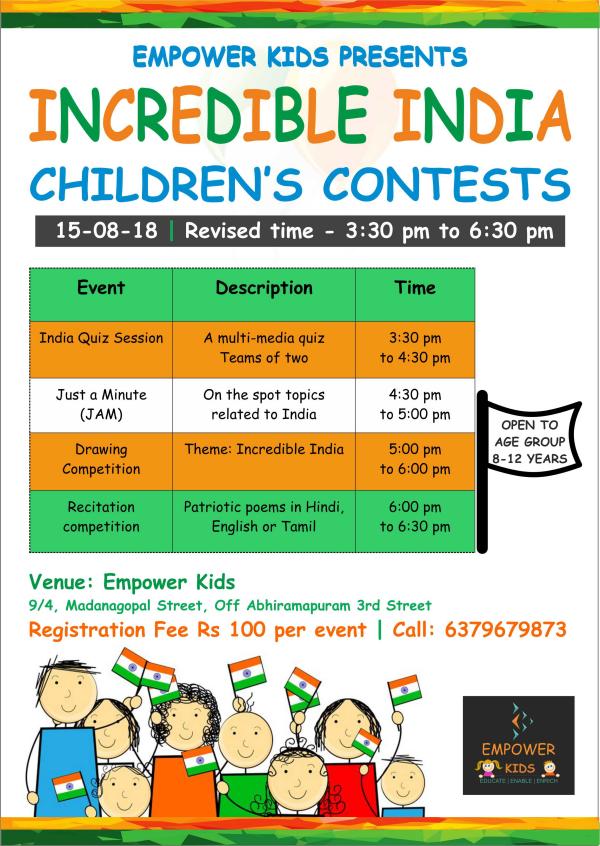 Empower Kids Independence Day Contests for Kids