Independence Day 2018 Children's Contest at Kangaroo Kids.
Open to all school children.
Spot Registration allowed.
For registration call: 9789455993
Note:
Kindly be present 15 mins before the event schedule.
Participants have to bring Pencil,Eraser,Coloring materials etc.
For drawing quarter size chart will be provided.
Properties can be brought for fancy dress and story telling competition.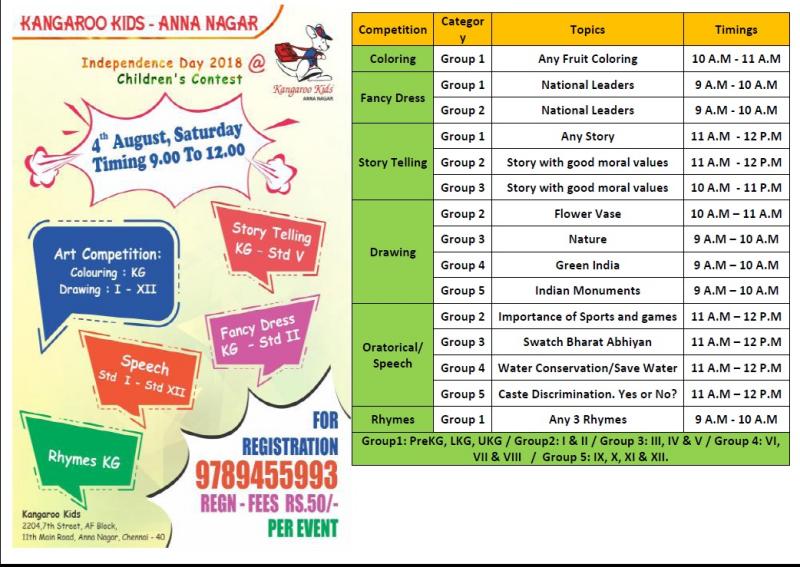 Independence Day 2018 Children's Contest at Kangaroo Kids